Without mincing work, it is clear from the opening, closing, reopening, and extension of Canada's Investor Immigrant Venture Capital Program (IIVCP) that the program has been, currently is, and most likely will be a flop.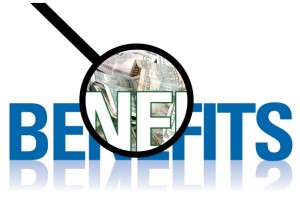 I have assisted several colleagues in writing pieces on the IIVCP and as optimistic as we have tried to make it sound in each piece, the front end program requirements are simply unattainable for most and undesirable for almost all who want to immigrate by investment.
Perhaps even worse is the back-end design of the IIVCP. I have had conversations with several seasoned investors about this program.  The actual monetary value of the program does not bother them as much as the complete inability to direct any positive outcome from the program.
From what the instructions and legal requirements seem to set out, it is simply $2 million passed from the Investor Immigrant to CIC who passes it on to the Business Development Bank of Canada (BDC) who lets you know in 15 years whether you are entitled to any ROI.
The seasoned investors I have talked to want to be able to know whether their investments are being pooled or separately managed, whether they will be used to invest only in profitable companies or arbitrarily divided among all companies in the funds, hoping for one gold mine to pan out.
If we're already going at risk, we might as well gain some social rewards
From a personal perspective, I have never been a fan of a purely passive investor immigration program. I completely agree with the Government's shutdown of the old model,  one that saw a lot of individuals and institutions make a lot of money, none of which was really reinvested into the Canadian economy and arguably has created political and social divisions in cities such as Vancouver.
I also am wary of the flip-side of the debate. Investor immigration is not economic immigration, and is separate from most of the entrepreneurial programs run through various PNPs.  We cannot create a program that is so heavy on requirements for investors to meet, so much so that they feel so burdened and do not want to participate.
Unfortunately, rather than striking the fine balance between passive and active, we have the worst possible balance of active requirements on the front end and a passive process of the back end.
I think the right balance of passive and active is ultimately in the social beneficial outcomes an investor immigration program can produce. At a time when social funding for the arts, music, social housing, legal aid, adequate statistics, is at a low, here you have a group of investor immigrants who are willing to assist these groups and meanwhile gain some sort of tangible benefit.
This is not a novel concept – the United States EB-5 has element of socially-beneficial investment. Austria has the option of Citizenship through a $2million dollar charity donation [extreme], and Antigua offers a donation to one of the sugar-cane industry labour groups.
So What are You Proposing – Social Capital Immigrant Investor Program (SCIIP)
I don't believe in tying investor immigrants up in the IIVCP. There's a Start-Up Visa program picking up steam that adequately facilitates individuals who want to go that venture capital route.
I am proposing that we switch the IIVCP to the SCIIP. The Federal Government (working with its Provincial and Municipal counterparts) can set up a fund or projects designated for socially beneficial purposes.
The investment will be completely at risk (you can make it the same $2 million or go down to $1 million),  regardless you are donating money to a good cause to get a PR. You are doing this much like you donate money at the door of a charity event in order to be able to enter and mingle with the guests.
Aside from the feel good nature of having helped an important cause, the amount of the investment can also returned if certain tasks are accomplished within a, let's say, five year window. For example, if the Applicant starts up a non-profit charity, the amount raised by that charity can be partially deducted from the total amount. Alternatively, it the Applicant starts up a for-profit business, the number of Canadian jobs created can factor in to some sort of a return on initial investment.
This type of passive/active mix would work. You have the option to stay passive – pay your money and help someone while getting PR, or you can be active, pay your money and bring more benefit in the process of trying to earn a return on your PR.
I think it's very much time we investigate these alternative options. When I studied the Labour-Sponsored Venture Capital Corporation Tax Credit in law school last year, one of our key findings was that mixing private-equity and government-supported equity may in fact crowd out, rather than promote further private investment.
Just my two cents on this matter.