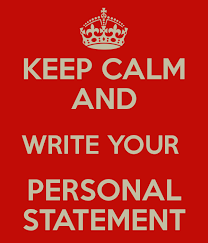 A lot of individuals and friends of mine have now completed their LSATs and are in that second part of the battle, putting together a law school application.
I thought it would be useful to put to and excerpt of what I wrote back in the day. I'm lucky and fortunate to be able to live out the words I wrote below:
On a sweltering summer day in 2007, I was assigned to be the clinic assistant for a low income African immigrant named Naomi. She had spent the past six months suffering from severe back pain and was unable to work as a result of the Plaintiff's reckless driving. At the time of the accident, the plaintiff had been apologetic, leading Naomi to feel compassionate and not pursue further action. A recent immigrant from Africa, she was also unaware of her legal recourse.

Hearing her story, both on the phone and in person I was reminded of my own father, who arrived in Canada at 26, a doctor from Shanghai, similarly compassionate, but unaware of the struggle for recognition he would face. Walking an exhausted Naomi to the lawyer's downtown firm, I was reminded me of my own mother, struggling to bring the weekly vegetables up the hill. Without the vegetables, there would be no dinner for the wealthy diplomats who offered my family free rent in exchange for three cooked meals a day.

Perceiving me to be a paralegal, Naomi praised me for my earlier efforts and asked me countless questions in hopes of gaining my advice. As much as I wanted to provide my own advice, I knew that my volunteer position required me to be merely a listener and a recorder of relevant detail. Inside, however, I knew that I had to continue my commitment to studying immigration. I also decided that day that I would become a lawyer, to help those like Naomi and my parents.
As a side note, it is imprudent to send the same personal statement to every single law school in the country. Consider it the same as if you were to send the same cover letter to every single employer in the country just because they offer the same position.