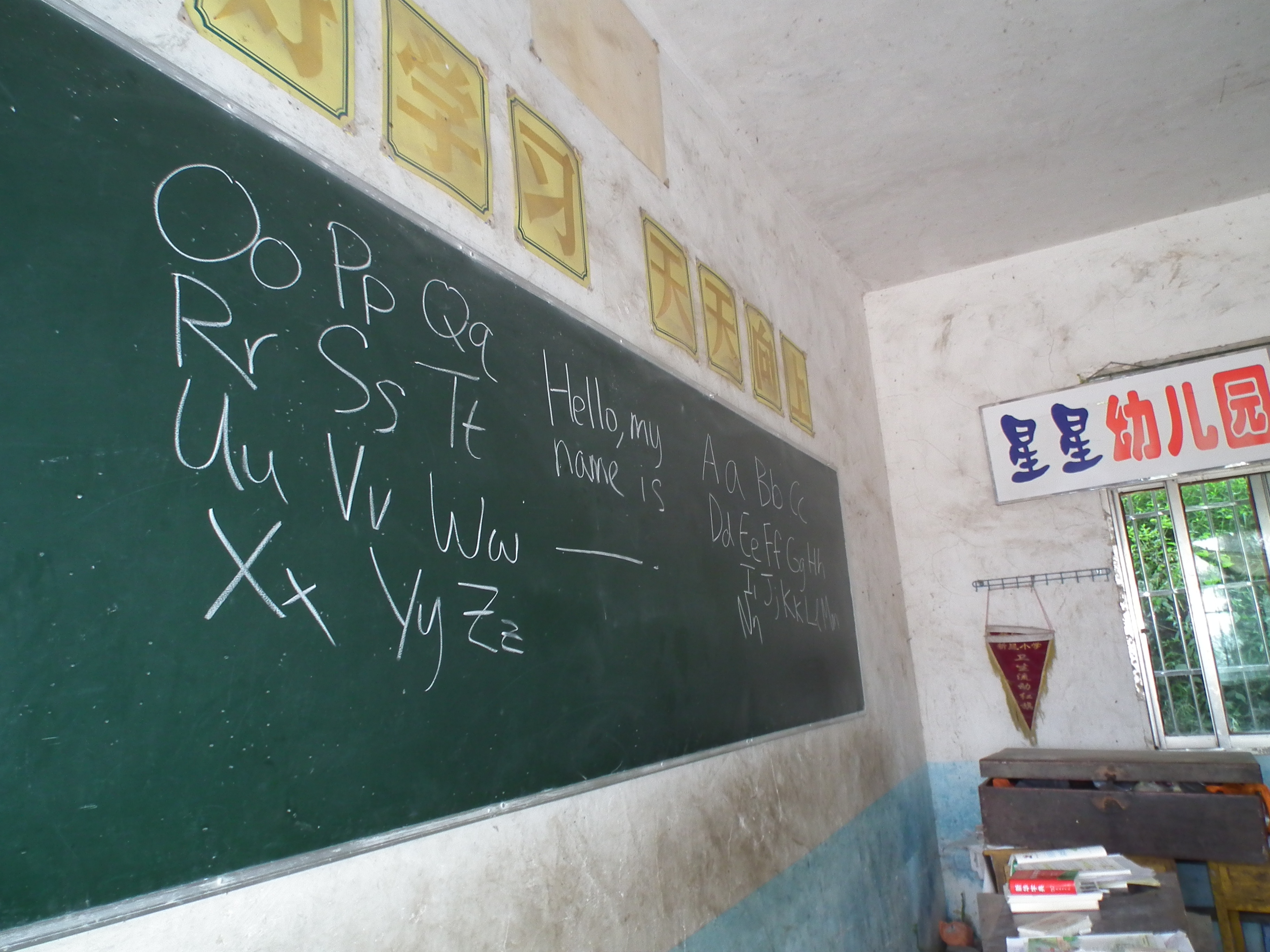 As we welcome the end of the summer, and Canada's begins welcoming international students to its many world-class learning institutions, Vancouver Immigration Blog (VIB) will take an in-depth look at student-related Canadian immigration issues. This is student week! We hope students and institutions alike find this series particularly useful. 
What is Distance Learning?
With the recent news of several Niagara College student suing the Designated Learning Institution ("DLI") for allegedly promising the ability to obtain Post-Graduate Work Permits ("PGWPs") through their four-month transfer program, it is an appropriate time to study why Distance Learning is causing so much trouble.
Citizenship and Immigration has provided the following description of Distance Learning on their website:
Distance learning can be through e-learning, correspondence, or internet courses. Distance learning is a process by which technology is used in ways where the student does not have to physically be in the place where the teaching is taking place.

Since by definition distance learning does not require one to be in Canada, a study permit cannot be issued for this type of course. For example, if a foreign national authorized to work in Canada is prohibited from engaging in studies as per a condition of their work permit, they are allowed to engage in distance learning courses.

However, some distance learning courses include an in-Canada portion to the program (e.g., special tutorials or the writing of final exams). If the overall course of study is greater than six months, then the student requires a study permit for the in-Canada portion of the program, even if the in-Canada portion is less than six months. The duration of the study permit should be for the duration of the in-Canada portion only.

(emphasis in original)
The issue with this definition of distance learning is that in its attempt to be "catch-all," it oversimplifies the much more complex world of curriculum design. Many schools, for reasons completely unrelated to immigration, have courses where Professors teach via virtual lecture, where students do not meet physically in class on a regular basis, or even where experiential-based learning is taught through field research. It is also not clear whether a program itself can be non-distance learning if it has only a few distance learning courses as constituent elements.
On the contrary, you can see that trying to carve out a too-narrow definition of distance learning can certainly open up the Canadian immigration system to abuse. Individuals who study in "distance learning" programs (without Canadian in-class components) can take these courses while working in Canada or even as visitors. Without rules and regulations around distance learning, arguably schools could design purely-economic motivated programs and avoid the study permit process altogether – leaving international students duped.
Complicating matters is the importance of a strong study permit scheme to our overall immigration regime. It that our strong educational institutions are one of our most attractive features to new immigrants. It is well-known that international student industry brings in to Canada at least $8 billion dollars a year (and this is just from old 2010 estimates). The common ratio is that 1 international student can cover tuition for 4 domestic students. Education attracts students and immigrants to Canada and with it, the next generation of young Canadian permanent residents and citizens.
It is important to note that this stage that for students who want to be in Canada, beyond merely the term of their study, rely on the PGWP, a program that allows graduates of Canadian institutions to obtain work permits equal (but no longer) than the length of their studies. This period of time provides the university graduate the period to gain the requisite skilled work experience to qualify for Canada's economic immigration programs or obtain a provincial nomination. The PGWP can only be obtained once per international student, regardless of whether further academic degrees are obtained.
Taking a program of study by Distance Learning however, does not qualify one for Post-Graduate Work Permits. As stated by CIC on their website.
Distance learning
Students who complete a program of study by distance learning (from outside or inside Canada) are not eligible for the PGWPP.
As discussed earlier, this short policy position raises many questions. What if the program is a mixture of in-class courses and distance learning courses? Why does the PGWP definition use 'program of study' while the earlier definition of distance learning rely on 'course.'
Complicating matters further, CIC says the following about educational programs with an overseas component (such as an exchange).
Educational programs with an overseas component

If a student completes a program of study that has, as part of the program, an overseas component, they will be eligible for this program as long as they earn a Canadian educational credential from an eligible institution.
According to this definition, arguably an individual could qualify for the PGWP through an overseas exchange course (if credits are earned in Canada), but taking a program of study domestically in Canada (where credits are similarly earned in Canada) would disqualify them.
This sort of defies logic.
How have Canadian Courts handled Distance Learning?
The simple answer is the Courts have not yet had to dealt with this issue directly.
In Dehar v. Canada (Minister of Citizenship and
Immigration) 2007 FC 558, the applicant argued that the Officer's position, that distance-learning was not considered to be attending a full-time, regular courses for the purposes of including the daughter as a dependent child, was unreasonable. Justice de Montigny ultimately did not address this issue, finding that the Officer's use of an affidavit to change his initial written decision was unreasonable. However, the judicial review was dismissed on other grounds.
In Muhandiramge v. Canada (Minister of Citizenship and
Immigration) 2009 FC 752, Justice Russell cited CIC's old policy on Federal Skilled Worker credential assessment (which has now changed under Express Entry), which gave credit to distance learning courses.
These were the only two relevant case law references I could find.
Following the United States Model?
It appears Canada is not alone in its unclear laws and regulations surrounding distance learning. A Google search turned up several inquiries by individual with working holiday visas in Australia wondering if distance learning was permitted.
Arguably in Canada, where it is clear distance learning without a Canadian component greater than six months, is permitted, shows that we may be a step ahead of our Aussie compatriots.
However, south of the border in the United States, Distance Learning has been better defined by lawmakers.
Under the new U.S. Code of Federal Regulation: [8 CFR § 214.2 (f)(6)(i)(G)]), the following rules apply to nonimmigrant international students (Disclaimer: I am not a U.S. immigration lawyer, this is only my understanding based on independent research) (my emphasis added):
(G) For F-1 students enrolled in classes for credit or classroom hours, no more than the equivalent of one class or three credits per session, term, semester, trimester, or quarter may be counted toward the full course of study requirement if the class is taken on-line or through distance education and does not require the student's physical attendance for classes, examination or other purposes integral to completion of the class. An on-line or distance education course is a course that is offered principally through the use of television, audio, or computer transmission including open broadcast, closed circuit, cable, microwave, or satellite, audio conferencing, or computer conferencing. If the F-1 student's course of study is in a language study program, no on-line or distance education classes may be considered to count toward a student's full course of study requirement.
I think this above definition is a mass improvement on the Canadian definition. It clarifies that a course that has some physical attendance requirements including examinations that are integral to the courses may be considered regular courses and not distance learning courses. It also provides a more specific definition of distance learning and by that definition, appears to exclude field studies or experiential-based learning from falling under 'distance learning'.
A second arguable benefit of a definition like this is the immigration regulations can clarify when study permits are CLEARLY required. For example, it seems unreasonable to me that a school in Canada could skirt around the study permit rules by offering only distance courses. As mentioned earlier, such a program could also be very deceiving to international students who think they have a path to permanent residency.
Where to go from here?
Under the new Study Permit rules in effect since May 2014, CIC and the DLIs have established a line of communication. We know they are talking about key issues such as sick leaves and suspensions.
Distance Learning should be on top of the next CIC stakeholder meeting agenda list.