Welcome to Vancouver's Immigration Blog
Practicing exclusively in the field of Canadian Immigration Law, I started Vancouver Immigration Law Blog to provide community resources and community support to those navigating Canada's complicated immigration system. I am the Principal/Owner of Heron Law Offices, a boutique immigration and refugee law firm based in Vancouver and Burnaby, British Columbia.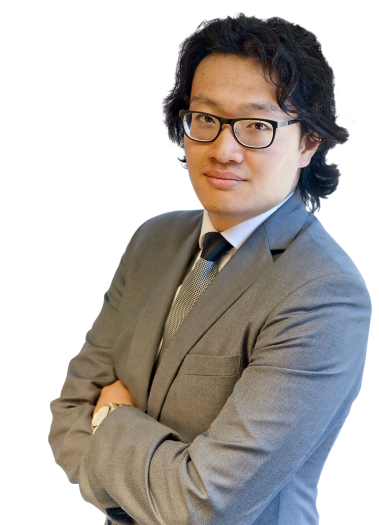 LEARN MORE Visit My Firm Website - Heron Law Offices

LEARN MORE


Follow Our Advocacy, Research, and Education Activities at Arenous Foundation

LEARN MORE

Recently, I have had a major increase in misrepresentation consultations and other related issues with one common starting point: incorrect work/personal history that either Canadian immigration has found or will eventually find out about.
There are several forms that canvass work/personal history. This ranges from initial application forms (IMM 1294, IMM 1295, etc.) to the IMM 5257E Application for a Temporary Resident Visa Forms, to the dreaded IMM 5669 – Schedule A.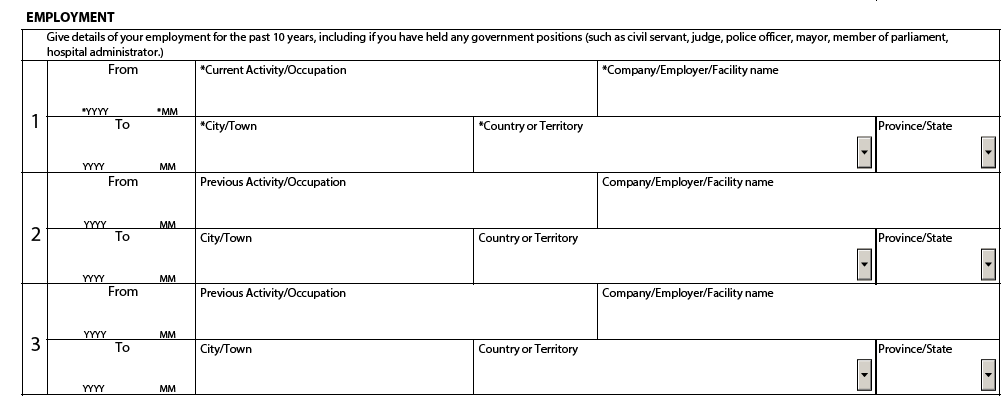 Each form (and accompanying instructions) often ask for the materials a different way. Some forms ask for only employment history, whereas others as for a full ten-year history. Complexities also arise when certain visa offices want a full personal history starting from the age of 18, but do not make these instructions apparent at the outset, requiring them later in request letters.
What often happens is a hot mess of unclear work dates, forgotten travels, mistaken residences, and IRCC analyzing all of these for possibly material misrepresentations that may impact officer assessment.
To make things even more complicated, misrepresentations can extend to past applications, even if it is attempted to be corrected. Memories are imperfect, what is required to be disclosed is confusing, and unfortunately perfectly innocent applicants can make devastating mistakes.
While there are some positive trends in judicial interpretation, the law around misrepresentation in Canada is harsh: a five-year bar from Canada (and from applying for permanent residence) regardless of the intent of the error or omission, and a thin-exception for innocent misrepresentation.
In this post, I look at three common mistakes I see applicants (and their representatives make) and how to avoid them. I will close with a new approach I am taking to documenting work history for my clients on temporary resident applications.
Mistake 1: Omitting Material Personal History/Blurring Dates Together
There are several sub-mistakes under this category:
[1] Applicants often include only their last position held, rather than to breakdown the various positions within a company
This one may seem innocuous now, but on a PR application or when facing an employer's reference letter that paints a different picture this could be an issue. Often times these dates are also contradicted by public information you may have about yourself online, such as your LinkedIn profile or a biography you hastily submitted to a third-party who has posted it online.
Visa Offices also have many internal tools at their fingertips. For example, for China, they have access to a quite comprehensive 'legal persons' registry for businesses. Particularly for entrepreneurs or businesspersons who own multiple businesses, failures to disclose one (even if it is unclear whether it constitutes employment or ownership) could constitute misrepresentation. This was the fact pattern in the Federal Court's decision in Sun v. Canada (Citizenship and Immigration), 2019 FC 824 (CanLII).
My rule of thumb is to over-disclose rather than under-disclose if there are no inadmissibility risks to the additional details being disclosed and it may set forward a good groundwork to get ahead of a potential issue or pave the way for a future application. If your disclosure of the item could affect your eligibility, consider whether applying on misrepresented information could come back to haunt you in the future.
Yet, many times the information being omitted is not itself going to change the decision of the Officer, but the very omission of the information could impact the Officer's processing or review of the requirements, which could make it a material misrepresentation.
[2] Applicants often don't include periods of unemployment, self-employment, and educational pursuits
Often times Applicants only provide just the formal work/employment history and forget to include the personal history. Again, the forms make it a bit confusing. In the description of the form, it asks for employment history, but in the fine print it may say to include periods of unemployment or leave no gaps. Another challenging aspect is that certain applications (co-op work permits and post-graduate work permits) do not actually require full disclosure of work history, whereas other applications (temporary resident visas inside Canada) do. We play it safe by including a running 10-year history for all applicants, regardless of it is a requirement.
This often rears its head as an issue when a visa is refused for lack of continuous study or lack of relevant employment history demonstrating there are opportunities in the country of residence. When it is only indicated that one is 'unemployed', the literal interpretation  the Officer will take is that you are at home doing nothing. Trying to start up your own business or taking pre-requisite courses for a formal program of study, is not sitting home doing nothing and may be very material. Failure to include this initially could create discrepancies later (see mistake 3 below).
[3] Applicants do not disclose sufficient details in the personal histories
In my work often reviewing materials for refused clients, often who applied the first time themselves or less competent counsel, there are common themes.
Rather than put detailed descriptions of position or title – words such as "employee" or "management" or "police officer" are used. Alternatively, when discussing employment rather than put the company or school name, answers such as "restaurant business" or "self-employed" or put down. Immigration Officers may want to conduct an inadmissibility inquiry into your former work place, or verify that you indeed worked for said employer or that such a company/organization exists.
If there is an admissibility concern or clarification to be made, make sure to make it on a letter of explanation or clarify (see attached). Too often I see clarifying explanation missing until after a Procedural Fairness Letter (PFL) is received. This is often times far too late in the game.
Mistake 2: Not Correcting the Mistake When IRCC Gives You a Chance (Requests vs. PFLs)
When IRCC notices an inconsistency (and depending on what visa office and what type of application), there may be the opportunity provided to fix an inconsistency. Commonly, especially if a misrepresentation is not apparent on the surface, a request letter will be issued offering an opportunity to clarify or seeking further information. `
The tendency with request letters, I find, is to blindly try and answer them as soon as possible. Applicants immediately take a defensive position, without thinking at that stage that the request letter could be the set up for an A16(1) IRPA (failure to truthfully provided requested documents) or worse yet, an A40 IRPA (misrepresentation) refusal. Given the withdrawal of an application is unlikely to be granted after a PFL is issued and the leg work is all but done at that stage, it is as the request letter stage that clarifications need to be sought and legal arguments made.
Repeated errors in providing accurate information or misunderstanding request letters could later lead to further challenges arguing innocent misrepresentation or seeking discretion later on in the process.
Mistake 3: Not Keeping Adequate Records and Inconsistencies Between Applications
Visa Offices such as those in India (especially Delhi and Chandigarh) and China (Beijing) now utilize artificial intelligence tools that will be able to spot an inconsistency instantaneously.
Before submitting an application, if possible, compare your forms with previous forms submitted. Better yet, request or obtain (by access to information) a copy of all final forms before a representative submits any application for you.
Another discrepancy I see is with address history, travel history, and work history on forms. Where these do not align, and particularly when it comes to permanent residence applications that look into where work was performed and where the Applicant was located, and whether or not the claimed work matches with past records – this becomes ever so important. Virtual work or work through multiple client sites is becoming more popular, and failure to properly document this in respective applications may complicate things when permanent residence rolls around.
My New Approach: Focusing on Forms First, and then Attachments
In the past, a move I did (and one I know many counsel mirror) is to put "please see attached" on the work history sections or personal history sections of some validated temporary resident forms and then add a work document. This option will not be available with the new online temporary resident portal, which like Express Entry do not allow you to move on to the next page until there are no gaps. In the interim, what I am suggesting with the validated forms is still to list as much as possible on the form and then add 'see attached' on the final line before continuing.
The reason for this is that IRCC has been focusing on auto-populating systems like Chinook that appear to extract information directly from forms into their internal processing system. I am worried that my attached table found at the back of my rep's submission letter is missed by a processing agent or in review. We know increasingly that the Officers are only accessing the information extracted for their review and are under a major time crunch. This little tip might help practitioners and self-reps.
Some Positive News: Court Critical on IRCC's Need for a Materiality Analysis of Misrepresentation
While misrepresentation is often a death trap for an immigration application, the Federal Court has recently been pushing back on the tendency of IRCC to equate a mistake as misrepresentation, without an analysis of materiality.
In Alves v. Canada (Citizenship and Immigration), 2021 FC 716 (CanLII), Justice Manson allowed a judicial review after finding that an Officer's finding of misrepresentation was unreasonable. The Applicant disclosed one of his previous refusals to the United States, but had omitted an earlier one.
Justice Manson writes:
[19] However, an officer must consider the totality of the evidence before the decision maker (Koo v Canada (Minister of Citizenship and Immigration), 2008 FC 931 at para 23). The Officer, in this case, failed to recognize the potential significance of the mitigating evidence, as it relates to the finding of misrepresentation without meaningfully coming to grips with the facts before the Officer. Instead, the Officer broadly found that the Applicant had […]
Read More »
Like many others, I have spent the last several weeks glued to my TV to the athletic wonders of the Olympic Games.  From perfect dives to strained bike rides, we have witnessed incredible feats from Canadian athletes, but also around the world.
One of the major elements that was showcased, and by Canada too, is the power of (im)migration to new assumed identities and countries of citizenship. Some of my favourite athletes of the games were Somalian Canadians, Brazilian-Poles, and Spanish-Russians. Many of the best athletes representing countries, were not born there, often did not grow up there nor have family there, but found themselves pursuing opportunities for the country and obtaining citizenship through naturalization in the process or as a result of their talent and self-employment as world-class ahtletes.
A Difficult Pathway to Permanent Residence and Citizenship for Athletes, Actors, and Artists
In order to become a Canadian citizen on the basis of athletic talent is not simple, especially if you are a rising star rather than an established one. Discretionary grants are rare, and unfortunately, the past few years have seen the self-employment program for permanent residency face major delays and is on the brink of dissolution. I have clients who are close to two-years in to processing, inside Canada, and without access to bridging open work permits that are a lifeline for permanent residence applicants.
Unsurprisingly, self-employed applicants who are in Canada (many of whom have worked for years as actors and artists in Canada or started their own businesses here rather than become employees) are hooped.
Canada cut off invitations to the Federal Skilled Workers invitations under Express Entry, even where applicants were actually in Canada and working – a policy flaw I believe will directly impact our immigrant talent pool. While programs like the start-up visa or provincial programs supporting nominees or work permit processes do exist, they do not begin to capture the type of sole practitioner/small business self-employed individual seeking stability for their immigration status. COVID has inspired more of these businesses. It is a shame and inexplicable that this work is not considered Canadian work experience for the purposes of supporting permanent residence under Express Entry.
On the other hand, one can somewhat understand this. Self employment is difficult to assess – difficult but not impossible. Many self-employed individuals do not incorporate or earn income in the traditional sense. When one is declaring one's own experiences, it might not allow for the usual objective "validation" or "work experience letter" that IRCC puts heavy weight on. Yet, IRCC provides guidelines for applicants and like the self-employment permanent residence process requires, there can be letters of support and other public proof of one's accomplishments and work. Self-employed work experience is often heavily scrutinized, especially in the context of foreign work experience.
The reality is, in this day and age contractors and multiple self-employed jobs are becoming the future norm. It is difficult for small businesses and start-ups to engage employees when their own operating budget is not there yet.
In addition to athletes, actors and artists are also struggling. Many film schools that attract applicants to Hollywood North are private institutions, unable to provide post-graduate work permits. IRCC has cut off largely matriculation agreements or those arrangements that allowed applicants to benefit from their time at the private institution when calculating post-graduate work permit duration. At the same time, work permits for film and television workers (that are labour market impact assessment (LMIA) exempt) are difficult to secure when union membership and opportunities require the work permit first as entry for opportunities and the type of indie-films and underground artists that become global talents, are often shutout from the process.
In addition to expanding the post-graduate work permit to these educational sectors and perhaps creating new programs to recruit international talent at a younger age, I would also suggest that openly and transparently supporting an easy process for work permits and a feasible pathway to permanent residence for world class talent who are training, interning, or endorsed by Canadian actor and artists unions, and athletics committees, would be a welcome step.
The current self-employed program falls short for not having specific streams or criteria specific to those areas. They require proof of ability to be self-employed in Canada and bring demonstrated economic benefits, but there is little follow-up or accountability and no role for Canadian supporters to be primary endorsers.
Rather than limit immigration targets to a mere 1000 a year, with a greater emphasis on the start-up visa, such a program could target sports Canadian seek to grow in, art forms that Canada needs practitioners in, and provide permanent residence to aspiring actors, actresses, and entertainment folks working for up and coming Canadian-based production companies.
Returning to the Olympics: The Global Recruitment for Talent
There are also a number of athletes I recognized from watching the Olympics who have decided to represent other countries, even while they were either born in Canadian, naturalized  While there are many factors for this that are outside immigration, no doubt other countries are recruiting and many have ways to fast-track immigration and naturalizations in order to allow athletes to compete for them.
The steps being taken by Sheridan College, through the private sponsorship process, to support refugee Olympic athletes to represent Canada is laudable. Yet, think about a greater possibility where athletes who have demonstrated exceptional talent, years of commitment, and meeting certain world standards could come to Canada first as permanent residents, train for several years, and obtain citizenship in time to compete within one Olympic cycle.  Think about global artists bringing their art form and inspiring interaction and the preservation of Indigenous art across cultures. I think about about as well being able to have more productions like Kim Convenience, or even the recent Manifest, forming movies that attract global audiences.
I truly hope Canada works out better self-employment processes and streams for our future athletes, actors, artists reflecting the growing entrepreneurial nature of these times.
Read More »
It has come to my attention recently that the very important section 91 of IRPA is often misinterpreted by education agents so let's break it down a bit.
Representation or advice for consideration

91 (1) Subject to this section, no person shall knowingly, directly or indirectly, represent or advise a person for consideration — or offer to do so — in connection with the submission of an expression of interest under subsection 10.1(3) or a proceeding or application under this Act.

Marginal note:Persons who may represent or advise

(2) A person does not contravene subsection (1) if they are

(a) a lawyer who is a member in good standing of a law society of a province or a notary who is a member in good standing of the Chambre des notaires du Québec;

(b) any other member in good standing of a law society of a province or the Chambre des notaires du Québec, including a paralegal; or
Many educational agents or unauthorized consultants claim that they are able to help for free or a recovery administrative fee basis because they are not being paid immigration service-related fees directly by the client. This unfortunately is an overly narrow reading of s. 91 IRPA.
If the application's success (i.e. student getting a seat at the school) pays you, you are receiving consideration (albeit on what we often call 'contingency'). Furthermore, even if you do not actually sign a Use of Representative Form but are contributing (i.e. advising) as it pertains to immigration advice on a study permit application – you are advising with respect to an application.
It is also not simply good enough to have a ghost-signing RCIC on your contact list, or hire one internally for your organization. While the former might squeak by on ethical standards or not get caught, the second clearly does not change the issue of consideration. Furthermore, in most cases if you try and seek remuneration or some benefit back, that too could constitute consideration. For example, if an RCIC promises you to send all of their possible student referrals for schools, while you send it back to them for the immigration work, that could constitute consideration in relation to an application for both of you.
I have heard from a colleague that often times educational consultants or former RCICs will contact newer consultants, hoping they can utilize them to help sign-off on immigration applications. In exchange, work is promised and fees are split. Be very cautious of these arrangements with respect to your own level competency but most importantly your obligation to the clients to disclose where their fees are going and who they are being split with. As lawyers, we have strict ethical obligations not to split fees with third-parties other than lawyers. While the wording is much looser currently for consultants, expect the new regulatory/ethic codes for the College to step up significantly on this front.
When representing your client's best interest (which in some cases may be withdrawing or deferring one's admission or choice of educational institution), reaping benefits from an institution paying you to recruit for them is indelibly a conflict.
Whenever I advise a student from any institution where I might even have the slightest advisory relationship, I always disclose in writing what that relationship is and ensure they know that my advice will be confidential. Another common book in the shady educational agent playbook is to have the agent act as a 'family friend' or 'relative' or in the worst cases I have seen even attempt to stand in for the client. Remember, as a practitioner, your regulatory obligation to confirm your client identity – which includes asking the individual to turn their camera on to confirm they match the ID they provided.
I wish IRCC made Section 91 Clearer and Provided Examples
IRCC has been touting for quite awhile recently a very pro-self representative angle. While it is laudable that IRCC is making their platforms much more self-representative friendly, one of the consequences has also been the use of this language to support further ghost consulting and undisclosed consulting. I have seen agents, in the guise of being family friends or interested parties, assist on immigration applications and even appoint themselves as counsel, full well-knowing they will benefit from the student if the application is approved.
The way it currently works (in almost all cases other than rare exceptions in one Province in Canada) is there is no requirement for institutions to disclose to the student, what percentage of their tuition goes to the agent, no requirement for the agent to disclose to their student client, what percentage they are making, and ultimately the immigration process becomes this barrier or vehicle. I cannot think of any other industry where there are no checks and balances.
What Should the Role of Education Consultants Be in Canada? Should They Be Provincially/Nationally Regulated? I Argue Yes.
Overall, Canada needs to have a honest assessment of the role we would like education agents to play in our immigration system. They are inevitably a gatekeeper of institutional opportunity. They are able to expand a school's reach into countries and communities and give them business leads. Taking a free market approach, shouldn't schools be unrestrained in their ability to fill seats (i.e. if one is willing to pay, then why not)?
The problem at the heart of international student recruitment though is you are dealing with vulnerable populations of younger individuals, unaccustomed and unfamiliar with the laws of Canada or standard business practices. Many students come from countries where one cannot get an elite opportunity without paying up for it – relationally or financially. When someone offers an opportunity, sugarcoats it, does not disclose their full interest, this can create harm and perpetuate serious misunderstandings with the rules-based, due process laws and regulations we try to promote here and a broad. A student who is unaware of what they are getting themselves into in Canada, the true cost of tuition, and the realities of the city they are moving to – this can create further harm from a mental health aspect.
On the other hand, Canada is losing tons of money (we're talking 10% – 25%) of a student's first year tuition. I have also heard of arrangements that go beyond just the first year and are continuous upon enrollment. These entries are also the launching point often for other labour-based exploitation practices. A quite common practice abroad is for an educational agent to secure a seat for a client in Canada and then work with other recruiters to then find the student employment via an LMIA to transition them off studies they never wanted to attend in the first place.
It is indisputable that educational agents contribute directly to the high cost of international tuition, one that has had a major impact on student well-being, but also of their families around the world. Imagine if the 10% to 25% per student went to actually providing international students with resources – proper school counselling services, academic advisors, wellness and cultural staff to help them adapt and deal with the culture shock and emotional letdown that a new environment can bring along.
In my mind, the very least that needs to be done is professional regulation. As it is in Manitoba (although I have questions about the follow-through), all DLIs should be required to share their list of recruiters/agents publicly.
There also should be clear regulation that every agent who also performs immigration services, must also be s.91 IRPA compliant, vetted somewhere during the study permit process.
If I had it my way, similar to what is occurring with foreign workers in representative spaces, I don't believe any one who has a contingency interest in the student obtaining a seat (i.e. student recruitment) should also be providing immigration services on that file.
Finally, I would also set a mandatorily-disclosed max cap or range for student recruitment to ensure educational agent fees do not extend to an ongoing yearly exploitation or result in the offshoring of tens of thousands of dollars per student.
There are certainly barriers to this. I understand there also may be Provincial/Federal jurisdictional issues, as most labour recruitment issues are Provincial. Many Provinces were also pressured by institutions not to require tracking or registry of student recruitment agencies.
I know such an opinion might make me extremely unpopular in student recruitment circles, but I have to think first and foremost for my clients, the students, who are often given poor advice, a pipe dream, and a major tax on their admission to Canada – with nobody watching or caring for their well-being.
My two cents on this important issue and a topic that is sure to rise to prominence in the years to come. In a future post, we will look at what other countries do to regulate this and as well explore how Manitoba is doing with their model. More to come for sure!
Read More »
#1 – Your Application is Decided Using a Microsoft Excel Spreadsheet
It might come as a surprise to you that IRCC utilizes the classic, but with some tech additions, software of Microsoft Excel to decide temporary resident applications.
The Officer essentially provides all the information about a client in a row with several columns (including working notes – more on this later). This allows them to process multiple applications utilizing one screen. There are also multiple clients that make up the constituent rows.
Each column within a row contains information regarding the Applicant's name, age, purpose of visit, date of receipt of the application, citizenship of the client, and previous travel. It appears that some of this information is pre-assessed by a processing Officer, but much of it comes directly from the IMM forms.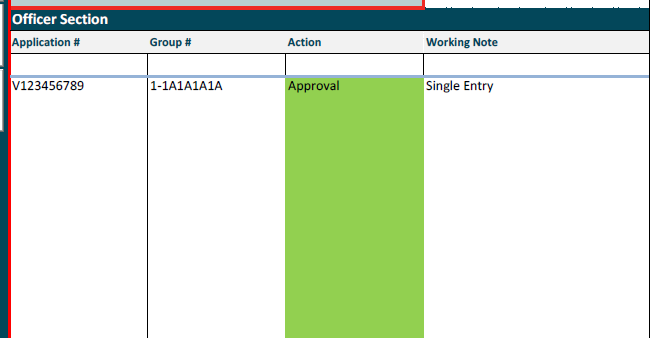 You can see here how the pre-assessment notes show up with respect to the 'verbose client information.' Verbose client information appears to be information directly from the forms. This suggests that the pre-assessment plans a significant and important role in an application. While it is seemingly 'blind' one can see from the below that if you break it down to age, gender, marital status, and citizenship that many of the personal identifying features that can make a young, single, and mobile woman applicant from Zimbabwe difficult to make to record. The Pre-assessment also shows (based on categories selected) that previous travel and proof of funds continue to be important factors. As such, it is difficult to say if travel history is as 'neutral' as the Federal Courts have attempted to establish it is.

Why do they do it this way via excel? Well IRCC claims that officers can increase their processing volume (depending on visa office) anywhere from 5% to 35% using this system.
I would also not be surprised (I am speculating) if the excel-based system allowed also for real-time tracking of statistics. This way a visa office with a refusal target could likely keep track while at the same time processing applications.
#2 – Reasons are Templated and Generated After Refusal. They Don't Have to Refer to Your Original Evidence (their position, not mine)
If one were to think of it logically, or perhaps engage in the exercise themselves, it would make sense to do some sort of a yay/nay list on a chart or table and ultimately decide, based on the facts gathered, whether or not to approve a client. Indeed, while not required, much of immigration (think Ribic factors or the assessment of humanitarian and compassionate grounds) often work on this weighing system.
Such is not necessarily the case with temporary resident refusals. With IRCC's systems, a decision to refuse or approve is made first, and then a notes generator (read: template generator) is utilized to choose the applicable reasons. The Officer then copies and pastes this into Global Case Management System (GCMS).
While Officers continue to have access to the original documents submitted by applicants, much of the guidance suggests the anchoring point is the excel document – one populated by the aforementioned pre-assessed notes and verbose client information. Officers are very much deciding to approve or refuse simply on an individual's basic profile. This suggests that whatever is chosen to be extracted from an application, rather than what is actually in the application is most important. Such guidance should serve as a reminder to keep support letters and evidence not only strong, but visible and searchable rather than tucked away on page 12 of a 15 page submission letter.
There are also 'risk indicators' and 'local word flags.' Risk indicators can capture where there is a trend, for example, of an Office submitting fraudulent information and local word flags, capture words such as 'wedding.' I am still researching what the other words are, but we know they depend on what visa office runs them. It would not be a surprise to see more risk indicators and local  I would not be surprised if IRCC is also running OCRs (optical character recognition) or utilizing machine-based decision-makers to flag key words. Yet, looking at the GCMS notes of several recent files, it appears risk indicators and local word flags don't often appear. What this may suggest, is that the Officers rely more on the pre-assessment, verbose info, and their working notes to render a decision.
Which brings us to the issue of working notes below.
#3 Working Notes of Officers (i.e. Where the Factual Analysis Takes Place) are Not Ordinarily Retained
Templated reasons themselves do not (at this stage) need to contain reference to facts in the Application. While IRCC maintains that Officers do have the right to choose not to use them, the reality is any officer facing instructions to process fast and maintain consistency, likely won't diverge too far from them.
When clients come and find me after a referral, I often hear from them that they believe the Officer ignored evidence or turned a blind eye to something they submitted. Turns out there is likely much more to it.
Officers do have space to maintain working notes in their system, but – and importantly, these notes are not transferred to GCMS for privacy and administrative convenience purposes. IRCC claims that if they were required to manually input Officer's working notes it would create too much of an admin burden.
Strategically though, this is a brilliant play. If decisions were to include working notes and commentary it would open up the possibility of all sorts of litigation. Thinking back in history, it was the working notes of several Officers that led to such a departmental disaster such as Baker. 
The Supreme Court of Canada's decision in Vavilov also supports short, pithy reasons that maintain consistency – essentially what IRCC is trying to do with this system.
The Majority writes at paragraph 77:
[77]                          It is well established that, as a matter of procedural fairness, reasons are not required for all administrative decisions. The duty of procedural fairness in administrative law is "eminently variable", inherently flexible and context-specific: Knight v. Indian Head School Division No. 19, [1990] 1 S.C.R. 653, at p. 682; Baker v. Canada (Minister of Citizenship and Immigration), [1999] 2 S.C.R. 817, at paras. 22-23; Moreau-Bérubé, at paras. 74‑75; Dunsmuir, at para. 79. Where a particular administrative decision-making context gives rise to a duty of procedural fairness, the specific procedural requirements that the duty imposes are determined with reference to all of the circumstances: Baker, at para. 21. In Baker, this Court set out a non-exhaustive list of factors that inform the content of the duty of procedural fairness in a particular case, one aspect of which is whether written reasons are required. Those factors include: (1) the nature of the decision being made and the process followed in making it; (2) the nature of the statutory scheme; (3) the importance of the decision to the individual or individuals affected; (4) the legitimate expectations of the person challenging the decision; and (5) the choices of procedure made by the administrative decision maker itself: Baker, at paras. 23-27; see also Congrégation des témoins de Jéhovah de St-Jérôme-Lafontaine v. Lafontaine (Village), 2004 SCC 48, [2004] 2 S.C.R. 650, at para. 5. Cases in which written reasons tend to be required include those in which the decision-making process gives the parties participatory rights, an adverse decision would have a significant impact on an individual or there is a right of appeal: Baker, at para. 43; D. J. M. Brown and the Hon. J. M. Evans, with the assistance of D. Fairlie, Judicial Review of Administrative Action in Canada (loose-leaf), vol. 3, at p. 12-54.

(emphasis added)
IRCC is in the process (the part I am not yet at the liberty to discuss as I am assisting in the litigation) of getting judicial endorsement for their choice of process. I can say that if they are successful, and given it is well-established that the impact to foreign nationals (such as students is on the low end), this could serve as a rubber stamp. Such a process would make future judicial reviews much more difficult if the Courts find that templated reasons do not need factual reference. Furthermore, refusal letters could simply that the Applicant's evidence was insufficient and leave it to their counsel, Department of Justice, to build up a justification after the fact.
Caution: Expect GCMS Notes to Thin at the Detriment to Your Client's Knowledge of the Case to Be Met
What does this all practically mean for your run of the mill temporary resident applicant. Well – expect GCMS notes to say less and less and for the bulk of the information to be retained on IRCC's 'internal' system. It is also likely moving forward (and that we've already seen in some cases) nothing in the notes for when procedural fairness letters are sent. This will make it very difficult to respond, especially where procedural fairness letters are so broadly worded. This could make the process much less transparent and lead to many more misrepresentation finding (as just one example).
Bonus: A Little Gratitude
I want to thank again, my incredible colleague Zeynab Ziaie for her advocacy and supporting our efforts to learn more about the way IRCC operates. I have purposely not included anything in this piece that may be subject of our litigation and is not already publicly accessible. We may be writing more about this shortly.
Read More »
My Canadian immigration/refugee legal practice is based on trust, honesty, hard-work, and communication. I don't work for you. I work with you.
You know your story best, I help frame it and deal with the deeper workings of the system that you may not understand. I hope to educate you as we work together and empower you.
I aim for that moment in every matter, big or small, when a client tells me that I have become like family to them. This is why I do what I do.
I am a social justice advocate and a BIPOC. I stand with brothers and sisters in the LGBTQ2+ and Indigenous communities. I don't discriminate based on the income-level of my clients – and open my doors to all. I understand the positions of relative privilege I come from and wish to never impose them on you. At the same time, I also come from vulnerability and can relate to your vulnerable experiences.
I am a fierce proponent of diversity and equality. I want to challenge the racist/prejudiced institutions that still underlie our Canadian democracy and still simmer in deep-ceded mistrusts between cultural communities. I want to shatter those barriers for the next generation – our kids.
I come from humble roots, the product of immigrant parents with an immigrant spouse. I know that my birth in this country does not entitle me to anything here. I am a settler on First Nations land. Reconciliation is not something we can stick on our chests but something we need to open our hearts to. It involves acknowledging wrongdoing for the past but an optimistic hope for the future.
I love my job! I get to help people for a living through some of their most difficult and life-altering times. I am grateful for my work and for my every client.