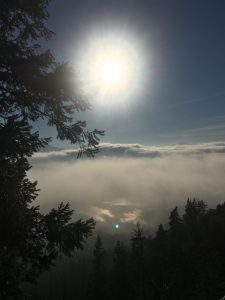 I want to begin this piece by stating that in a very purposeful way, I have not spent a significant time reviewing the different proposals to the problem I will be discussing today. I have been in touch with numerous stakeholder groups who have pointed me at different ideas.
I am sure if I were to read those ideas I would agree many of them, but I wanted to first tackle this from my own perspective and my own experiences and understanding of the law/practice. There are certainly academic journals to be cited, research to be relied upon, but this piece is about the nitty gritty. Solutions I feel could be implemented to make a broken process better at this ever-so crucial time.
The problem we are talking about is the growing challenge being posted by outlandish (read: extreme) delays in processing outside of Canada (what I will refer to as "outland" or "outside Canada") Sponsorships and how families are being separated because they are unable to obtain temporary resident visas and other permits to temporarily reunite with their family members pending processing. This processing is in many cases taking years.
This challenge has been exacerbated by COVID, where precarious work and travel options make leaving Canada impossible for the Sponsor. In this problem scenario most Sponsors are residing in Canada (as permanent residents or citizens) and their partners (common-law spouses, conjugal, and married) are overseas. Because of COVID, closure of visa offices, backlogs of biometrics, and general reticence to processing paper-based applications abroad – families are now at a breaking point.
For full disclosure, I was contacted by one advocacy group (of about 15 families) and told there were many more. Many of my own clients are in the same boat right now. This has prompted me to write on an issue that frankly we're not talking enough about – a major consequence of the pandemic.
I am also someone with personal lived experience that combined with my professional experiences, gives me some authority to share. I was able to get a Temporary Resident Visa (TRV), then a study permit for my spouse (then girlfriend/fiancee), eventually choosing to apply outside Canada while she was residing with me in Canada – often times the best scenario, but unobtainable for so many. I am very cognizant that this was also a matter of luck – had my partner been from a different country – the Philippines, India, Nigeria, Iraq – just to name a few, I would likely have had to either marry abroad and have several years of long-distance.
Because of these overseas delays, I have also seen a great number of families choose to go inland – forgoing appeal rights, for the benefit of implied status provided by the Open Work Permit. Effective overseas processing has been a staple of Canadian immigration, yet due to delays – particularly from visa offices located in Global South/Middle Eastern/African countries – we've created an overburden on visa offices to assess complex and unnecessary visitor visa applications overseas and inland applications here here in Canada.
Which leads to my first idea for how we can fix things…
Read More »