Welcome to Vancouver's Immigration Blog
Practicing exclusively in the field of Canadian Immigration Law, I started Vancouver Immigration Law Blog to provide community resources and community support to those navigating Canada's complicated immigration system. I am the Principal/Owner of Heron Law Offices, a boutique immigration and refugee law firm based in Vancouver and Burnaby, British Columbia.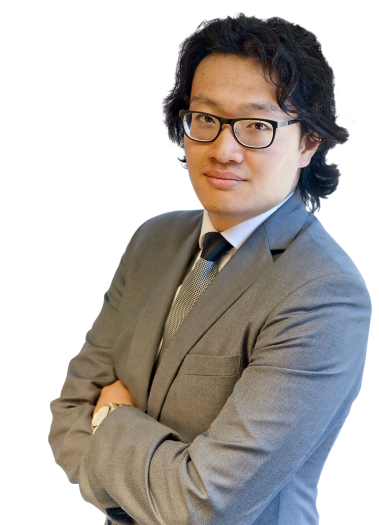 LEARN MORE Visit My Firm Website - Heron Law Offices

LEARN MORE


Follow Our Advocacy, Research, and Education Activities at Arenous Foundation

LEARN MORE



To most individuals, even those familiar with immigration, the words 'risk' and 'discrimination' will likely conjure up immediate thoughts of refugee claims under s. 96 and s.97 of the IRPA. 
Indeed, if one were to follow IRCC's own instructions on factors to consider in an humanitarian and compassionate assessment, risk and determination are not obvious on the face , as per the online instructions captured below.
Factors to consider in a humanitarian and compassionate assessment
Applicants may base their requests for H&C consideration on any relevant factors including, but not limited to
establishment in Canada for in-Canada applications;

ties to Canada;

the best interests of any children directly affected by the H&C decision;

factors in their country of origin including adverse country conditions;

health considerations including inability of a country to provide medical treatment;

family violence considerations;

consequences of the separation of relatives;

inability to leave Canada has led to establishment (in the case of applicants in Canada);

ability to establish in Canada for overseas applications;

any unique or exceptional circumstances that might merit relief.
Certainly, adverse country conditions include discrimination and indeed there is clarification that membership of a group being discriminated against is a s.25(1) IRPA consideration as per this excerpt below.
Assessment of discrimination
In assessing whether an applicant will be affected by discrimination, discrimination can be inferred where an applicant shows that they are a member of a group that is discriminated against. Evidence of discrimination experienced by others who share the applicant's profile is relevant under subsection 25(1), whether or not the applicant has evidence that they have been personally targeted.
On risk, it was always a word I utilized with some caution in an H&C application. Indeed, IRCC's instructions provide explicitly that s.96 and s.97(1) IRPA factors are not be considered, but must consider these elements related to hardship.
Read More »
My Canadian immigration/refugee legal practice is based on trust, honesty, hard-work, and communication. I don't work for you. I work with you.
You know your story best, I help frame it and deal with the deeper workings of the system that you may not understand. I hope to educate you as we work together and empower you.
I aim for that moment in every matter, big or small, when a client tells me that I have become like family to them. This is why I do what I do.
I am a social justice advocate and a BIPOC. I stand with brothers and sisters in the LGBTQ2+ and Indigenous communities. I don't discriminate based on the income-level of my clients – and open my doors to all. I understand the positions of relative privilege I come from and wish to never impose them on you. At the same time, I also come from vulnerability and can relate to your vulnerable experiences.
I am a fierce proponent of diversity and equality. I want to challenge the racist/prejudiced institutions that still underlie our Canadian democracy and still simmer in deep-ceded mistrusts between cultural communities. I want to shatter those barriers for the next generation – our kids.
I come from humble roots, the product of immigrant parents with an immigrant spouse. I know that my birth in this country does not entitle me to anything here. I am a settler on First Nations land. Reconciliation is not something we can stick on our chests but something we need to open our hearts to. It involves acknowledging wrongdoing for the past but an optimistic hope for the future.
I love my job! I get to help people for a living through some of their most difficult and life-altering times. I am grateful for my work and for my every client.