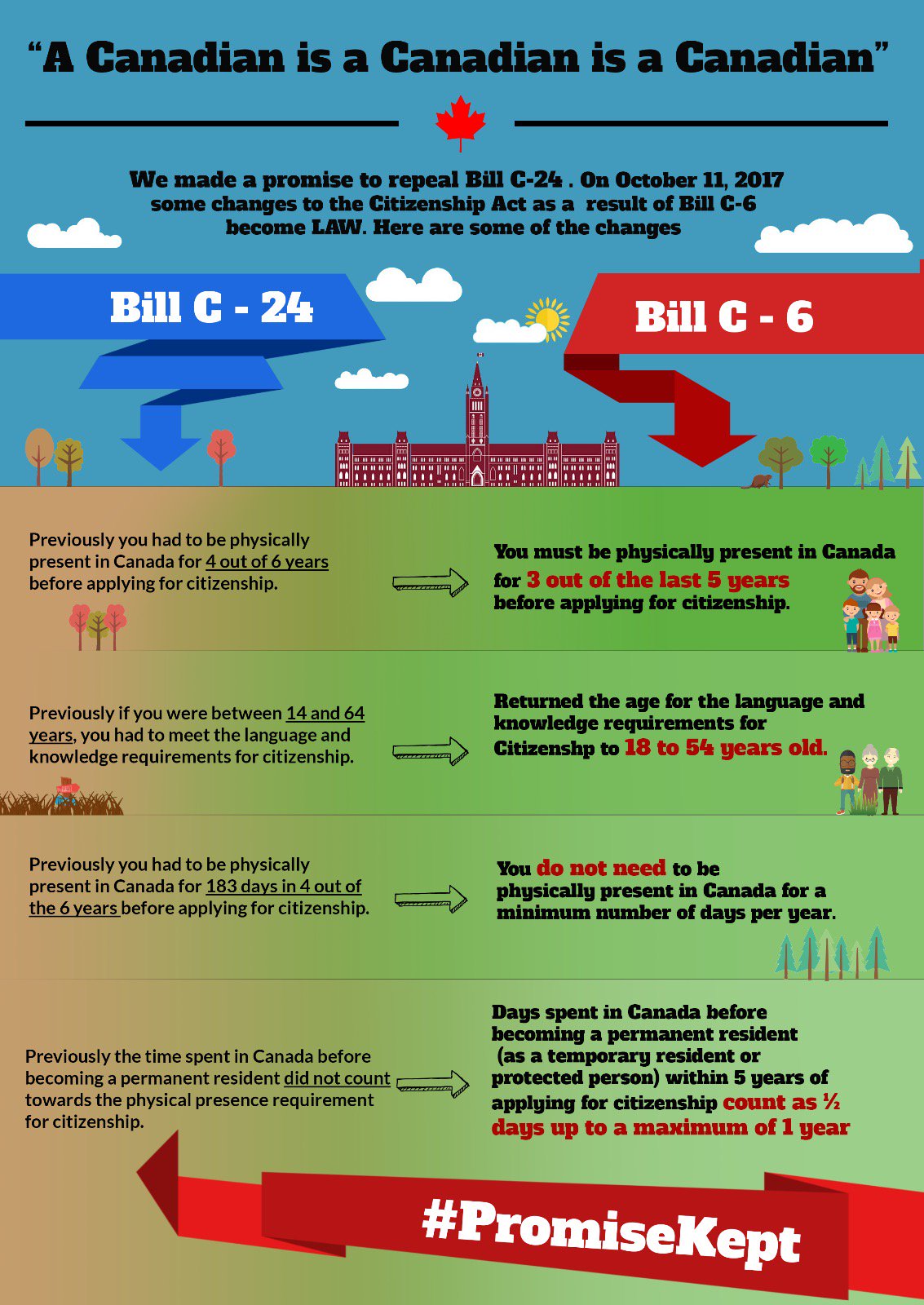 (Image Credit: Minister Hussein's Twitter Page)
With four major changes set to go into legal affect next Wednesday (October 11th), a lot of questions I have been fielding are from individuals who are asking me how they should prepare.
First off, there's no gaming the system. IRCC will not release forms until 11 October 2017 and unless you are eligible under the old rules and ready to submit a complete application prior to 11 October 2017 filling out yesterday's forms for tomorrow's application won't do any good.

What will do some good may be the following:
Start gathering your travel history – create a table and put in relevant dates and passport stamp references. Where no stamps -try and get your old flight itineraries and proof from other countries travel history records (if applicable). Think about other ways to prove residency (lease docs, employment records, etc if needed);
Start preparing supporting documentation – based on old checklist (http://www.cic.gc.ca/english/pdf/kits/citizen/CIT0007E-2.pdf) but taking into account the possibility new things may be needed (i.e. proof of status/residency prior to PR);
Dig up that diploma/degree for proof of language (if applicable) – if you can't find it order a new one from your school's registry;
Figure out your police certificates – this requirement has not changed.
Coordinate your courier strategy. Assuming everybody is going to be applying all at once and the mail room might be frantic, you may be smarter not to use snail mail and have a tracked process.
Finally and most importantly! Don't Rush
We've seen it time and time again with changes (think last December re: spousal sponsorships). When there is an uptake in applications, this is also where front-end processing becomes more crucial. I would not be surprised if CPC-Sydney has sent out word to it's staff to be critical and return incomplete applications. Be sure you double check the final instructions and forms when they come out to know where original signatures are needed, what fees are correct, and what documents needed to be copies, notarized copies, and certified translations.
Best of luck to all of you and I look forward to welcoming you all as New Canadian Citizens!