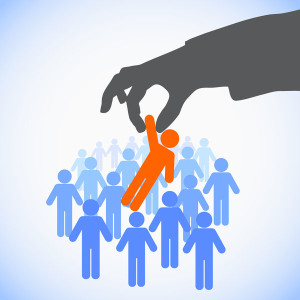 Citizenship and Immigration Canada (CIC) has made several technical amendments which came in force May 30, 2015. These amendments are a welcome clarification and should assist those applicants with several years of Canadian work experience. Ultimately, it may give several applicants a big Comprehensive Ranking System (CRS) Score point boost!
Per CIC (http://www.cic.gc.ca/english/department/mi/express-entry.asp) [emphasis added]:
DEPARTMENT OF CITIZENSHIP AND IMMIGRATION
Notice: A technical amendment has been made to sections 15, 19 and 25 of the Ministerial Instructions for the Express Entry Application Management System.

Paragraphs 15(3)(b) and 19(4)(b) were modified to remove the requirement that Canadian work experience be continuous for determining points under the Comprehensive Ranking System for the candidate, spouse or common-law partner.

For consistency and clarity, the Ministerial Instructions were also modified as follows:

The term "with one or more employers" was added to paragraphs 15(3)(b), 19(4)(b) and 25(1)(b);
The term "full-time employment" in subsections 15(5), 19(6) and 25(3) was replaced by "full-time work;"
Subsection 19(3) was repealed; and,
The word "emploi" in subsections 15(6), 19(7) and 25(4) and paragraphs 15(7)(a) and 19(8)(a) of the French version of the Ministerial Instructions was replaced by "travail."

These Instructions come into force on May 30, 2015.

Note: As of May 30, 2015, all valid Canadian work experience will be recognized under the Comprehensive Ranking System (CRS) of Express Entry as CIC is removing the requirement that Canadian work experience be continuous. As a result, foreign nationals with Canadian work experience could see an increase in their CRS points.
You can see a specific effort by CIC to address the challenges particularly faced by the increasing number of contractors (explaining the change in definition from employment to work) as several were negatively impacted by the continuous work experience.
If I am not mistaken, the challenge with continuous work got to the point where program officers at the latest CBA National Immigration Law Conference in Ottawa were recommending that Counsel fill in the gaps of employment (much in the way we do 10 year work history attachments) with explanations. Again, whether this is acceptable practice is not readily clear from the way the electronic form is formatted.
Do note:
Continuous, skilled (NOC O, A, B) work experience of:
at least 1 year (Canadian work experience) in the last 3 years for the Canadian Experience Class;
and 1 year (can be Canadian or Foreign work experience) in the last 10 years for the Federal Skilled Worker Program;
are still front end requirements to qualify for Express Entry and are not affected by these technical amendments.