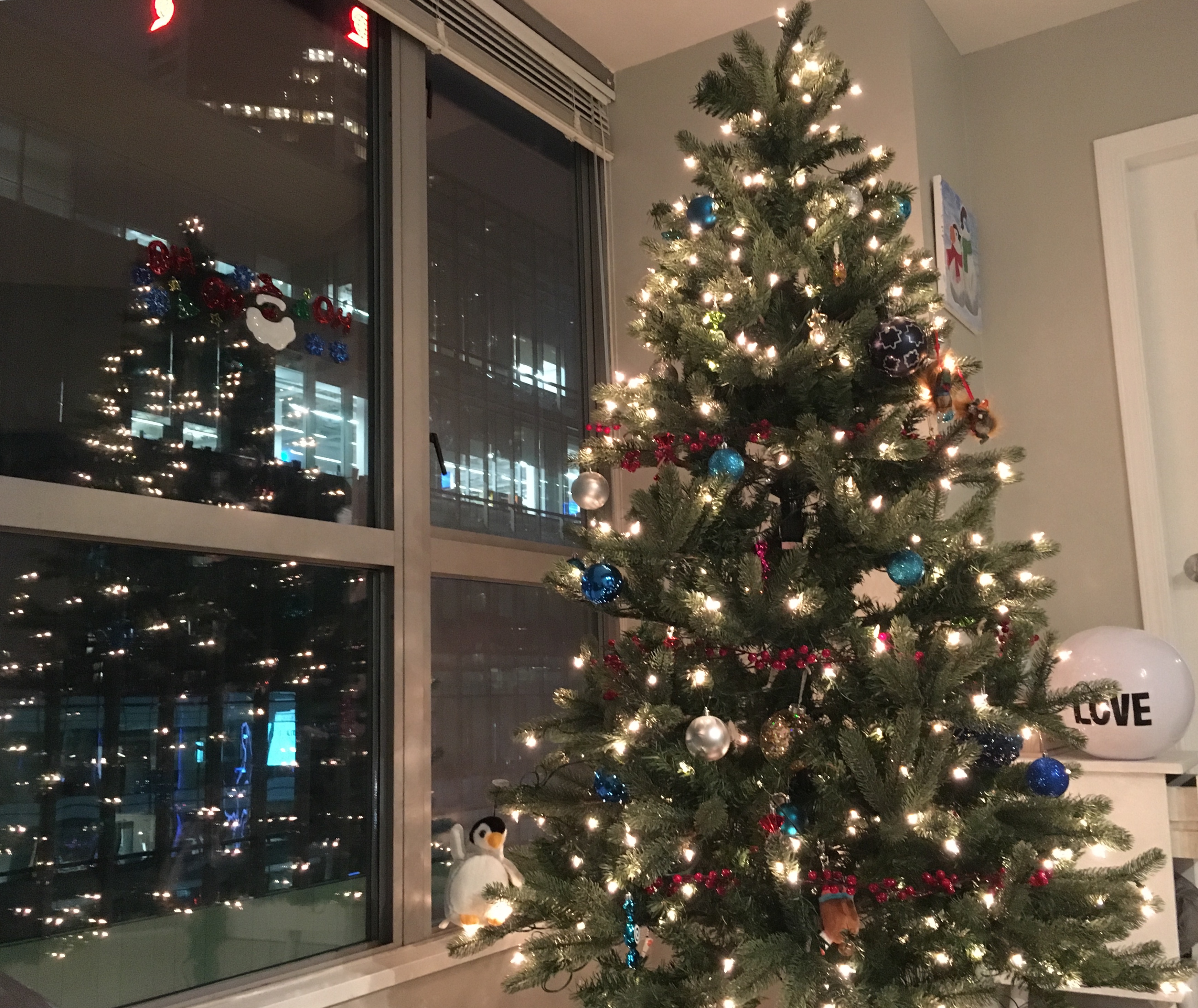 Dear Clients/Friends/Colleagues/Readers/Supporters/Mentors:
After a very eventful 2016 where too many things happened, 2017 served certainly as a nice respite.
Practice-wise it was a busy one.
I exceeded the practice volume targets I set for myself and by changing my model a little from "applying for clients" to "coaching clients to submit their applications" – my solicitor's practice was able to touch even more clients. Litigation-wise, there were a lot of good stories in 2017. Files that been in processing for multiple years or had multiple previous refusals that we were able to turn around. Several families reunited or with decisions that will soon see them reunite.
My first gratitude goes to all of those clients (current and past) that I came into contact with in 2017. I thank you for putting your trust and faith in me and I hope that I imparted a little of my passion for helping others in you and your file. Regardless of if we were successful, not successful, or on the pathway to success, I hope I gave you someone that stood up and stood in when you needed. On those occasions, I fell short I ask for your grace and patience and promise to do better.
On that transitory note, I thank you to all my lawyer colleagues and staff at LR. Our Firm went through some major changes but to see everybody growing and building their practices and so invested into helping our clients – be them corporate or individual – it is truly fantastic. TL – my assistant – your value to my practice I do not think I can put into words. You have my back always and I appreciate that so much.
This year also introduced me to several very key mentors. I won't name them (for fear of forgetting important names) but those call backs to help me walk through legal questions, those coffee chats where you provide your insights on my practice, and the time and care you have put into me has not gone unnoticed. Thank you and I hope that the new year will offer us chance to collaborate eeven further.
Outside of work, I was grateful to have the opportunity to serve the community a little in various capacities.
The Cultural Communities Advisory Committee ("CCAC") of the City of Vancouver which I had the unique opportunity to become Chair of – I thank you. You are all so incredible – and your efforts have not gone unnoticed. We have made some progress (although we know we can and should do more). We have been part of important initiatives and our projects are sure to make a mark in 2018. I hope you all have a restful holidays and come back even more motivated.
The CBABC Equality and Diversity Committee lead by our fearless leader, Tina – thank you. You are a group of inspiring lawyers. Our monthly meetings and subcommittee meetings are times where I truly learn from all your experiences. I cannot wait to tackle some of the issues around Lawyers with Disability, Truth and Reconciliation, and Diversity in Firms and on the Judiciary we have planned for 2018.
The team at FACLBC – although I stepped off the board, the opportunity I had truly gave me my legal wings. You are the one group of lawyers/students I will always call family. Thank you for hosting such incredible events and introducing me to the future of Asian-Canadian leadership (not only just legal leadership). We're in good hands.
The past two months teaching at Ashton have been incredible. I feel so invested in the journey of my students and they bring me so much light in the depth of winter. Thank you for caring, thank you for learning from me, and thank you for putting your efforts into the studies making my job of teaching a little easier. I truly mean this when I state that we have learned together and I continue to learn from you each every day.
I would be remiss not to mention my friends and family who have been there to guide me – especially emotionally and spiritually – through a rebuild year. I am gracious to Auntie, Uncle, Dav, Steve, Bhabs, Chantelle, Shami, and the little ones Jiya and Nia for always being a second family to me and always being there to celebrate milestones and successes. My mother and little sister, for opening our family home to our return and reminding me to keep a focus on health and balance. Last but not least, my other – my partner-in crime, the Bonnie to my Clyde, Olivia for her endless support. She is my rock and this year having seen her grow into an HR professional has been the single biggest accomplishment for our family in 2017. The future is so bright for her. I thank her employers, Alliance Maintenance Ltd. as well for being such incredible mentors and a fantastic business to work for.
Finally, a year end message would not be complete without putting some hopes for 2018. While my deepest, privatest hopes I will keep for my capsuled New Year's Resolution (which Olivia and I share with one of my best friends from law school, Afsoun – ever year) – for 2018 – I can certainly share a few of them.
1) I want to go back to the roots of helping people through their difficult immigration situations. 2017 saw me focus a little too much about doing more through being busier. 2018 – I will look more inward, be more thorough, and learning to be a strong litigator. Those areas I initially feared I now feel stronger about. I want to be braver lawyer.
2) I want to start getting back into more writing. I will write more blog posts and hopefully start working on the many novel, poetry, etc. ideas I have brewing. I cannot allow myself to lose my creative edge.
3) I will get back in shape and actually go to the Gym when scheduled in my calendar. I thank Joe, my amazing trainer, for pushing me but now its on me to prove that I can sustain this and that physically I can do more than I have demonstrated.
4) I will be a better mentor and take better ownership over my commitments. This is self-descriptive but again – casting too wide a net with too many holes allows the little fish to swim away. I pray that I can find my own little area of the ocean cast my own little net and make sure I don't forget those others that fish with me – while keeping the sustainable harvest of course 🙂
5) I will learn to relax and disconnect. Easier said than done but for me probably the most important.
With love and hope,
Will