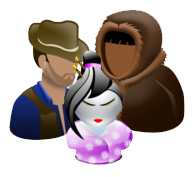 I am grateful to have been invited to a dialogue on the "realities of racism and hate in your community" with Parliamentary Secretary Ravi Kahlon in just less than an hour. Interesting enough on the invitation email wording of community. I was invited to this dialogue as a member of the South Asian community.  I take this role seriously but with simultaneous trepidation. I am but an adoptee of this community – a product of a best friend's family, some education in South Asian diasporic history I was fortunate to receive at UBC, and community efforts that have given me space to join an important South Asian initiative – the Punjabi Market Regeneration Collective.
The South Asian community is one that has welcomed me but the fact that I am taking a seat from potentially many other voices challenges me. I will do what I can to share from their experiences but it is their voices and experiences that need to be channelled and put in front. These are the voices of South Asian international students who face constant harassment from classmates and institutions. These are the voices of South Asian women who have to operate every day among patriarchal structures and impossible expectations that I cannot begin to say I understand. Nor is it my place to do anything but listen and support.
Personally, I am the result of a deep-down broken but outer image intact cis-gender man who spent 30 years of his life trying to fit the 'model minority' mold. I am Chinese Canadian. I had the privilege of growing up here in Canada and being born here. I have had the privilege of education at a special west side of Vancouver program in high school, an amazing undergraduate program at UBC, and law school in Ottawa.
My parents and their sacrifices of taking on the first generation racism largely insulated me from those experiences for most of childhood growing up. While I still have bitter memories of lunches alone clutching my thermos, being unable to properly skate on the ice rink and fit in with the hockey-playing kids, or asked to sell poinsettia flowers so our school could go to outdoor wilderness trips – even my stories of prejudice ooze of privilege.
I have spent an entire life code-switching to whiteness and 'fit' and have largely benefitted from it. I have been able to join so many communities, obtain opportunities, blend, in and anchor myself utilizing my other intersectional factors (economic, gender) to compensate for the colour of my skin. I don't buy any 'society does not see colour' explanation for this. It is not because I am a special Asian.
There are several Asians (and South Asians) like me who have had these privileges and benefits that we frankly do not often use to meaningfully assist in helping destroy the very system that allowed us to succeed at the expense of others – white supremacy.
While individually we may not be racist to one and another or do a darn good job of hiding our feelings, race is behind the scenes influencing so many areas including my own profession of the law. How else do I explain the fact that we are only now seeing the 'first' racialized Canadian Bar Association president, only recently saw our first Asian president of the Canadian Bar Association British Columbia, still see our judiciary with less than low single digit percentages in racialized lawyers.
The legal system instills this idea that we are all white knights, controllers of the law. We save our clients. We control destinies. These misconceptions all could not be further from the truth. First, this is a language, a show, a play that we get trained like actors to participate in. It is a language that on a day to day basis still forces me to seek translation. It is not what I grew up with but as an economic and career reality I have chosen to take on.
Further, this work comes at the toiling work of oft-underpaid legal assistants (many of colour or lower economic privileges). We become hypercritical enforcers of our own colonialized offices with us as masters. I struggle with this every day. I have seen myself become a criticizer where I am a natural sympathizer. Again, a transformation that is not for me but another code-switch that my own work requires me to reconcile.
I also cannot reconcile when those close to me who are newcomers go to interview for entry-level positions and are told they are overqualified or may struggle with 'transactional work.' Where interviewers and recruiters know they are Canadian or permanent residents but still ask them when they came here as if they have less entitlement to be here because they are immigrants, when other than the Indigenous – we all are.
Overt racism is on the rise in this city too. I would say that at least once a week I am on a transit bus ride or at a Skytrain station where someone is muttering something about Chinese, South Asian, and immigrants. I have had a Muslim friend assaulted on a Skytrain for wearing a hijab. I see my Jewish friends constantly concerned about being able to practice their faith and symbols of historical hate peppered on walls directed at them. Women are constantly sexually harassed in this city and those of colour even more so.
I think about Indigenous brothers and sisters seeking just some sort of autonomy to not have the very culture that was silenced/destroyed, land that was stolen from them now co-opted into a celebratory and token gesture of 'thanks for reconciling with us.' In practice, very little is being given up or actually acknowledged in terms of historical wrongs that need redress. When it takes more than just a small donation and actual power-ceding – we retreat back to our silence and inaction.
I also see that unless we created safe spaces, not forced spaces, where we can navigate these complex issues together, without Governments hovering over us or forcing a result. I think of stories told to me by Indigenous elders of resolving issues in a longhouse behind community closed doors and wonder if we can try this out within our many communities. We need time, space, and resources for this.
Going back to the fact I am an Asian man at a South Asian consultation I ask:  Why do our communities need to be silo'd, planned for in silos, and broken down into silos?
I understand that it helps our polling and voting, but how is this going to help tackle intragroup conflicts or lateral violence. We may be fine and dandy now but as soon as a limited resource is put on the table (land and funds) it becomes a game of tug-a-war that invokes the worst of colonial practices and unresolved trust issues. We ultimately need to start sharing our experiences and building coalition between us. Who is going to start this process and give us the keys to the room?
Why are there few white people at the table? We cannot talk about race and hate without white supremacy, white privilege, and power. When we take either a subset of community leaders with time and resources to attend but don't require the attendance of those in powerful places to receive these messages – where do we actually ultimately go? Who is going to create space for POCs at these institutions (which are both progressive and conservative). Is it also ultimately fair to have people of colour take on the burden of the emotional labour of sharing our stories and volunteering?
Also, who is going to finally take a serious stab at media (news and radio) portrayals of our various communities. The pundits and talking heads (of which I realize I am also slowly becoming one) who purport to know and see all behind their laptop screens and lattes.  We occasionally become sound bites or share little tidbits but where is the space to share our stories and to highlight the overwhelmingly positive narratives. If we allow our stories to simply become those of crime, tragedy, and wrongdoing how do we win over support?
I will be reconciling with myself during today's session. I am reconciling every day when I try to organize for communities. I am trying to read more theory to tie in these experiences but even those high-level thoughts are hard to dig in on the ground level. Maybe we start small. Talking, sharing, expanding. Rather than trying to sweep race and hate under a rug maybe we reveal the cover and be frank and honest about the way things are.
Multiculturalism is ideal. Racism is a problem and reality. Our inaction is our greatest sin. 
WT.