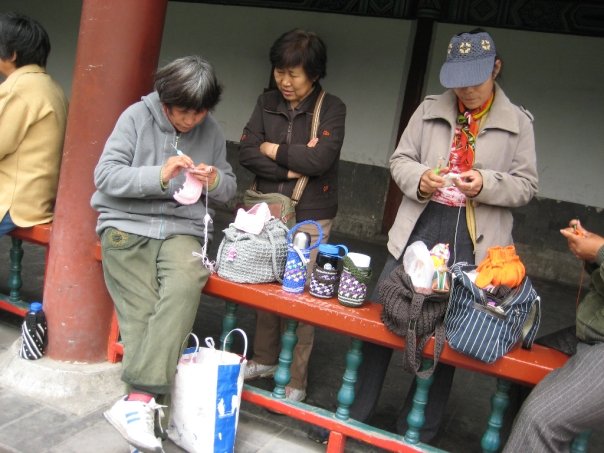 Introduction
On November 23, 2015, Citizenship and Immigration Canada announced the details of 2016's offering of the much-anticipated Parents and Grandparent Family Sponsorship Program. The full details of the program can be accessed here.
For the past several years, this program often fills up by the second week of January. In fact, many applicants submit their applications by express courier just prior to the New Year to ensure arrival by the program's opening date.
This year's program comes with even more anticipation as the Parent and Grandparent Class was at the forefront of at least two  pre-election promises of the Liberal Government.
In their pre-election platform paper "A New Plan for Canadian Immigration and Economic Opportunity," the Liberals set out those promises as follows:
Nearly doubling the budget for family class immigration processing, in order to restore processing times to the levels achieved before the Harper decade.
Doubling the number of new applications allowed each year, for parents and grandparents, from 5,000 to 10,000.
These proposed ideas found themselves into Prime Minister Justin Trudeau's Mandate Letter to Immigration, Refugee, and Citizenship Minister John McCallum where these promises are reiterated as follows:
As part of the Annual Immigration Levels Plan for 2016, bring forward a proposal to double the number of entry applications for parents and grandparents of immigrants to 10,000 a year.
Develop a plan to reduce application processing times for sponsorship, citizenship and other visas.
So how will this year's application process fair? How would I change things?
Ten Things to Note
This year's program opens up on 4 January 2015 at 8 am Eastern.
There will be a cap on accepted applications. The current cap on new completed applications is 5,000 (pending any future Ministerial directions or changes provided in the 2016 Immigration Levels Plan).
Law Firms/Consultants Beware – Citizenship and Immigration Canada is not accepting bulk Applications. Each must be individually packaged and enveloped.
Minimum Necessary Income For Sponsorship Has Increased Again
Federal Income Table for Parents and Grandparents Sponsorship
Size of Family Unit
Minimum Income
2014
Minimum Income
2013
Minimum Income
2012
2 persons
$38,272
$37,708
$36,637
3 persons
$47,051
$46,354
$45,040
4 persons
$57,125
$56,280
$54,685
5 persons
$64,791
$63,833
$62,023
6 persons
$73,072
$71,991
$69,950
7 persons
$81,355
$80,153
$77,879
If more than 7 persons, for each additional person, add
$8,271
$8,148
$7,929
Note that an Applicant must meet or exceed the Federal Income Table from the date the sponsorship is signed until the day the family members become permanent residents. What this means is for the 10 years that an application is in processing, a sponsor theoretically has to meet the requirement in every year and can be subject to reassessment at any time.
Processing Times are Currently Astronomical – averaging 9-10 years total, with bulk of time spent at Visa Offices around the World
Parents and Grandparent sponsorship works on a two step process (much like Spousal Sponsorship via the Outside Canada Family Class process). The first stage, assessed at Case Processing Centre Mississauga, where the applications are received, is currently taking 48 months (i.e 4 years). Currently, they are working on applications received on or before November 4, 2011.
Following this, the applications are sent overseas for assessment. During stage two – the process is currently taking anywhere from 1 year to 7 years at some visa offices. Averaging out at around 5 years.
CIC has posted average processing times (last updated 10 July 2015), and they are available below:
Last quarterly update: July 10, 2015
Essentially, if my numbers are correct – it will be a least a decade until many Canadians see their parents/grandparents. These are 10 years that many Canadian families simply do not have with the increasing age and declining health of elderly parents and grandparents.
Undertaking for Sponsors is for 20 years
This means that you must promise to provide financial support and basic requirements for the person you are sponsoring including – food, clothing, utilities, personal requirements, shelter, fuel, household supplies, AND any health care not provided by public health such as eye and dental care.
If your family member receives financial support from a federal, provincial, or municipal program while the undertaking is valid you will be considered to be in default which will have consequences for any other sponsorship application.
Your Spouse/Common-Law Partner is the only one who can act as a Co-Signer.
Five Policy Suggestions Moving Forward
If I were advising the Minister, I would have the following suggestions on how to improve the Parent and Grandparent Sponsorship Program:
Contact individuals in the current four year queue/waitlist and ask for updates on their family. Offer an expedited/expanded super-visa option (3 years) to any family who has an urgent need.
Create a second 5,000 draw. Have this draw conducted randomly with a select portion set aside for humanitarian and compassionate circumstances. Promise 2 year processing on this set of applicants. Offer all applicants the option to convert to a super visa at any time during processing;
Announce the end of first-come, first-serve family immigration. I believe it is out of line with the rest of the Canadian immigration programs focused on quality and quantity rather than speed of application;
Explore the option of an electronic 'points-based' process for a selection of family class applicants (perhaps ones that qualify for expedited) – 2 year processing. Criteria can include families that can demonstrate the greatest need (i.e. need for parent/grandparent to take care of child in case of two working parents) or other grounds necessitating family reunification (no family member/spouse in home country); and
Allow other Canadian siblings other than the principal sponsor/co-signer to act as sponsor for the purposes of Minimum Income Requirements for the Federal Sponsorship Table. Have the requirement be a proactive provision of an account showing locked/frozen funds over the period of processing.
What are your thoughts on parents and grandparents? Would love to hear them in the comments below.