I am a huge lists fan.
I also have a very short memory span so writing things is literally my way of carrying forward 2018 into 2019
Combining both, I will do a quick list of my top five work-related memories of 2019, in no particular order.
This list has also transformed into a more personal piece as I continued to write. I was going to go all professional but realized my worlds are so blurred and I cannot talk about things that occurred without the people that made it happen. So it's now a mix of both personal/work related stuff.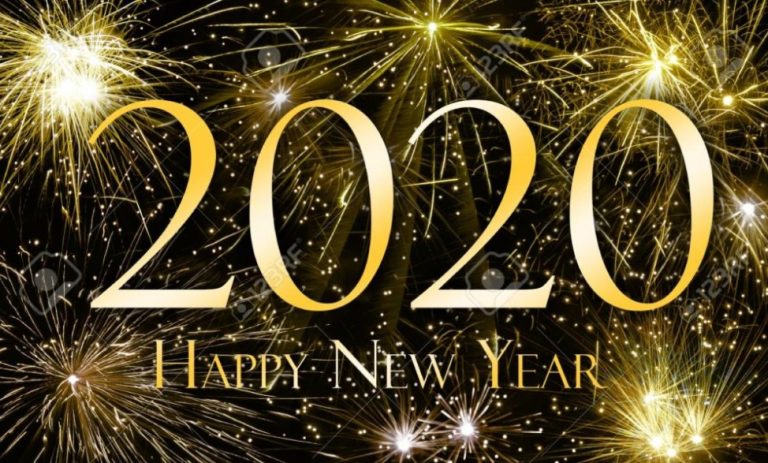 Initiating and Co-Running the Parent and Grandparent with my colleague Erin Roth
This was fun. The irony of this situation was that our Firm internet was not the fastest so none of us actually signed up clients for the Invitation to Apply, allowing us to carry on the litigation without conflicts.
I learned so much from Erin's strong written advocacy and deep diving into s.15 Charter arguments. Somewhere I definitely hope to spend more of my time investigating how to better have judicial recognition of race equity issues – through training, re-examining concepts of bias, and unpacking s.15 of the Charter among other issues.
Links:
HuffPost  Article: https://www.huffingtonpost.ca/entry/outrage-builds-against-discriminatory-parent-and-grandparent-sponsorship-program_ca_5cd589f3e4b07bc729790228 
CBC Article: https://www.cbc.ca/news/politics/immigration-parent-sponsorship-legal-settlement-1.5154407 
2. Co-Writing a Piece About the Diverse and Divergent Experiences Lawyers Go Through with Linda and Tina
This project also took awhile and I took some shots for it.
I was reading The Advocate back sometime in 2018 and I remember wondering why our Law Society Fees paid for content that often times didn't reflect our lived experiences. We met with them, expressed our concerns, and was told – 'you want to write something, write it.' The process of getting this published involved an uphill battle as well. We had to make a major revision in the face of new terminology, older readership, and what I can classify as white fragility.
To their credit, The Advocate did in this issue and has provided a platform to underrepresented issues in the legal community. In that piece and in follow-up pieces, they have taken efforts to write about legal issues affecting racialized communities. Hopefully this work can be continued with others who choose to write for the Advocate pushing their traditional readership.
This work writing with Tina kicked off other projects as well. We both went to Conscious Use of Power hosted by Inner Activist. We organized as well for Punjabi Market, where I met incredible femme activists and enjoyed the brotherhood of Ajay, Gulzar, and Pall among others.
This course was life-giving, perspective altering, a striking wake up call to my colonized mind. I met so many incredible community organizers and brave souls. I also that Brother Aslam Bulbulia has entered my life as a model, and the two Men of Colour groups that have taken space in my social life/healing work.
Returning, was able to present with Tina again to BCIT and work with her on a few D&I initiatives. Watching her and her South Asian Legal Clinic of BC (along with other colleagues of mine, Krisha, Guida, Rana, etc.) come together was a great joy of 2019. Through this work I also met and started collaborating with Parker Johnson who has assumed a Big Brother/Uncle figure in my life already and a relationship I hope to hone more in 2020. If Parker is the Big Brother, I'd appoint Minelle Mahtani the Bigger Sister for everything she has done for UBC and increasing the race equity focus within institutions and in the community. Her book is incredible and I am working through it with love and care.
Link:
Article We Co-Wrote: "At the Intersection: A Conversation with Three Lawyers About Legal Practice, Purpose, and Their Pursuit of Passion", The Advocate, May 2019At the Intersection – TP, LG, and WT piece

I think that my writing of this piece in a more vulnerable space helped inspired other pieces including I recently wrote in December 2019. For an audience of mostly decision-makers and Government lawyers, I presented a piece titled "On Safety Nets and Sped Up Processes." It wasn't a perfect paper by any means but moving from blog writing (with the specific A2J/public/quick read audience) to something a little more substantive had been on my radar for a while.
Link: On Safety Nets and Sped Up Processes – Will Tao

3. Writing a piece in the Vancouver Star-Metro Just Before the Federal Election
It was definitely weird seeing my face plastered across Vancouver and even more so having to have my mom tell me it looked like a prison shot. However, I remember most colleagues who said they sent it to their younger relatives or families reading about when together and sharing inspiration was fantastic.
I have to thank my brothers Gulzar Nanda and Davinder Sethi for their work on "South Van Should Vote" and starting the conversation of re-engaging residents in the community we live in.
I also want to thank my mentor Kevin Huang at Hua and the entire Hua Board and Staff for welcoming me on board. I've found a family there and I am grateful for it.
Link to Op-Ed: https://www.thestar.com/opinion/contributors/2019/10/18/will-tao-voter-exclusion-altered-the-lives-of-people-of-colour-this-election-we-need-to-show-up.html
Link to Wanyee Li's fantastic (and raw) interview with me: https://www.thestar.com/vancouver/2019/10/18/we-want-to-speak-up-will-tao-on-the-need-for-more-people-of-colour-to-take-their-seats-at-the-political-table.html
4. Consulting on the Vulnerable Persons Work Permit and the IAD Rules
This year I was part of two government consultations in my role as a private lawyer.
The Vulnerable Persons Work Permit occurred as a last invite (Thank to Alison at SWAN!). Going there both as a SWAN rep but also wearing the hat of the CBA who were in the process of writing submissions. I was able to provide feedback and ultimately assist in reviewing the submissions.
The best part of the consultation for me (other than being in appreciation of the vast number of stakeholders involved in the process) was meeting Leanne Dixon Perera – someone who works for Government but bringing such a wonderfully rich and human perspective to it. Her research and the research of others (Sarah Marsden, etc.) has
I frankly showed up a little unarmed and under-prepared for the IAD Rules consultation but to be at the table to witness great minds from Government and Private Practice come together to improve processes was incredible. I was also able to share concerns about ensuring the Alternative Dispute resolutions process remained intact and that self-represented litigants would not be prejudiced by the speed of disclosure processes. I have also seen my IAD practice really pick up and I think that having a greater insight into the structure and processes has helped a lot.
5. Presenting to the CBIE and Developing My International Student Advocacy Lens
Working with a brilliant mentee  (Lily) to curate two workshops took a good portion of a month but I was able to look into international student issues across a vary wide range of topics. This has formed the underpinning of my current research on international students. Next year will involve me speaking on international students at Metropolis, CBA National Immigration Conference,  and again for the brilliant students of Cornell University.
On the point of mentees, I cannot give enough praise my mentee Tamara Yang who is an incredible future leader, academic, writer, and just someone I am super pumped on. She held up part of the CBA Twitter Days and as well was a big part of editing my many pieces alongside Lily, who I already predict will do incredible things in law.
Looking Forward to 2020
sans-Edelmann and Co.
Peter, as many of you know, is leaving to become a BC Supreme Court Judge.  His departure from our Firm is a huge loss to immigration law but a subsequent win for justice. I forsee him writing some of the best curated and thought out decisions on his way to a long career in the judiciary. I have much to learn from the way he practiced and thought out the law and also regret not learning more from my time here.
That being said "the safety net is gone," and Erin and Erica the matriarchs of our Firm will certainly hold their own. We have a great team and to have us all back in the office again, in good health will be an incredible blessing and something I look forward to.
Family
There's been ups and downs in the past few years but I am seeing the potential of a very strong family unit around my mother who is definitely Queen Bee. I look forward to spending more time with her and my sister as we all grow older and age.
Writing
I always have to end the year on a mea culpa. I haven't written enough recently and I need to. Not only because of those who read this but writing is healing, learning, and growing for me. I was very surprised and happy to wake up this morning to a Best Law Blog and Commentary #Clawbies2019 Award.
I also cannot wait to continue reading incredible books. 2019 blessed me with some incredible reads/catch-up reads – Jenny Heijun Wills, David Chariandy, Minelle Mahtani, Arundhati Roy, bell hooks, to just name a few.
Final Two Thank You's for 2019
Edris –  I have an assistant who is also a friend. It's a dream. Today we pulled a 30 dollar couch from Craigslist together and then submitted a study permit application that he played a huge role in preparing. He's an incredible human and I have learned so much from him. I will do everything in my power to support him in 2020 and have the world (and himself) recognize his brilliance and potential.
My Olivia – You are my rock. I can't wait to explore the world with you in 2020 and then breath life to this world. Thanks for always being supportive and always being very clear and frank in your ask (polite word) for my support.
I have written more personal resolutions (shared with my sister Afsoun, a tradition we've kept now since law school) but we'll have to see how those pan out.
Have a safe and happy New Year! See you on the other side of 2019-2020 :).