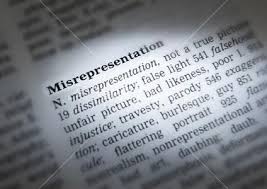 Introduction
As I have covered in previous blogs on the topic, I believe Misrepresentation under s.40 of the Immigration and Refugee Protections Act [IRPA] is the new tool that CIC will be increasingly using to defend program integrity.
The penalty for misrepresentation used to be only two years, only a year greater than the penalty resulting from an exclusion order and almost negligible in the case of Applicant filing a Permanent Resident Application to benefit from processing during the two years.
Now with a 5-year bar and the inability to file a PR Application during the 5 years, a misrepresentation finding against an Applicant (or the spouse of the Applicant) has serious consequences and can act as both a punitive and deterrent measure of our immigration system.
It is also important to note that punishment for misrepresentation extends well beyond s.40 of IRPA. In fact, s. 127 of IRPA, creates the offense of misrepresentation. Section 128 clarifies that the offense is a hybrid offense, and thus by operation of s.36(3)(a) IRPA's criminality provisions is deemed an indictable offense. By operation, an offense of misrepresentation can trigger not only an s.40 inadmissibility but also a serious criminality or criminality inadmissibility. Criminal inadmissibilities have consequences that last far beyond the 5 year period.
What makes a misrepresentation the IRPA offense of misrepresentation?
Just recently, the Canada Border Services Agency (CBSA) in a news release, raised a very interesting scenario that caught many  of us in the immigration bar a little by surprise. Generally, misrepresentation cases that are brought to light by CBSA (or that we hear of in the media/case law) involve some sort of illegal human-trafficking or illegal immigration scheme. These individuals have generally not been the Applicants themselves and their wrong-doing has affected the general public in a detrimental way.
On June 29, 2015, a Senegalese resident Momar Diba, was found guilty of misrepresentation and charged under ss. 127(a) of IRPA. On June 16, 2014 Mr. Diba had attempted to gain entry into New Brunswick where he was referred to secondary inspection.  During that inspection, it was discovered that Mr. Diba had offered to pay a New Brunswick woman money to marry him so he could stay in Canada.
To many, this case seems like a classic s.40 misrepresentation case, where the individual would be referred to the Immigration Division and sent packing shortly thereafter with a 5-year bar in hand. So what made this more than that?
Comparing the legislative language, it appears that the main distinguishing factor between an s.40 inadmissiblity and an s.127 offense is knowledge of the misrepresentation.
S.127 of IRPA states (emphasis added):
MISREPRESENTATION – No person shall knowingly

(a) directly or indirectly misrepresent or withhold material facts relating to a relevant matter that induces or could induce an error in the administration of this Act;

(b) communicate, directly or indirectly, by any false or misleading information or declarations with an intent to induce or deter immigration to Canada;

(c) refuse to be sworn or to affirm or declare, as the case may be, or to answer a question put to the person at an exaination or at a proceeding held under this Act;
Knowledge of misrepresentation is not a requirement for s.40. Consequentially, I think the main differentiating factor between the inadmissibility and the offense is this mens reus element.
What does this all mean?
My assessment of the situation is that in cases where CIC believes the Applicant is knowingly misrepresenting or withholding material facts and where the facts are egregious, misrepresentation charges will be pursued in addition to the inadmissibility allowing for a deportation order to be made. A deportation order bars the return of a foreign national to Canada without authorization.
It is also important to note that just because a more serious punishment for the offense of misrepresentation exists, it does not make knowledge a requirement for the inadmissibility of misrepresentation to be made out. In the case of Paashazadeh v. Canada (MCI) 2015 FC 327,  Justice Zinn rejected the Applicant's argument along those lines and reaffirmed that innocent failures to provide material information can lead to misrepresentation and intention is not a requirement of the provision.