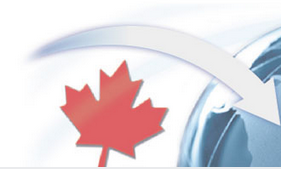 A common theme of many of my recent consultations has been the challenge many international students are experiencing as a result of Express Entry. I am finding more and more second and third-year international students asking me about best practices in planning their paths to permanent residency.
There are several reasons why this path is so difficult
1.  Meeting Basic Economic Immigration Program Requirements Tough for Many International Students
First, just to meet the basic requirement of either the Canadian Experience Class or the Federal Skilled Worker a year of skilled experience (at a NOC 0, A, B level) is required.
For the Canadian Experience Class (CEC), that work experience must consist of one year obtained within the past three years and cannot include work experience obtained while on a study permit (e.g. as a co-op student or during scheduled breaks). It also excludes time working as a contractor, an economic model growing increasingly popular for its Canadian tax-benefits to employers during the economic crisis. For newly graduated international students, who can be granted no more than three-year post-graduate work permits, obtaining that one-year of skilled work experience can be a tall order.
For the Federal Skilled Worker (FSW) Program, the one-year of skilled work experience can be in the past ten years, but that work experience has to have been continuous over a period of a year. Many international students have had to balance work and school, many taking part-time jobs that are not considered continuous under the FSW program requirements
2.  Express Entry Does Not Award International Students Favourable Points
Second, many of the points that are awarded for Express Entry that bring individuals over the threshold are awarded for language and work experience (or a combination of both). For example, under the skill transferability factors in part C for the Comprehensive Ranking Score ("CRS") criteria, two or more years of Canadian work experience, two or more years of foreign work experiences, or CLB 9+ can double CRS scores in this caregory. Again, work experience is difficult to come by for young individuals and many international students (particularly from non-English speaking jurisdictions) may find it difficult to obtain the CLB 9+ that boost CRS scores
3.  Employers Will Be Hesitant to Pursue LMIAs for Skilled International Graduates
Third, Labour Market Impact Assessments (LMIA) for newly-minted international graduates are difficult to obtain. Holding a valid LMIA for a skilled position awards an Express Entry applicant 600 points and, as of this current date, guarantees them an invitation to apply for permanent residency. Many individuals after the expiry of a three-year work permit find that they require to obtain LMIAs in order to get a work permit that will allow them to work beyond their PGWP.
Unfortunately for them, in most circumstances employers will have to advertise the position to demonstrate that another Canadian cannot fill an international student's shoes and do not possess equivalent qualifications. In this difficult job market, most non-managerial skilled positions will attract multiple candidates, many of whom are equally, if not, more qualified than the Canadian. Unless the candidate has a unique profile (that can't include a third language in most cases, as a third language cannot be a job requirement unless it is mandatory for the position), it will be difficult to prove.
Finally, with CIC's new employer compliance system which subjects Employers to sever administrative monetary penalties that can range up to the millions of dollars, the cost benefit of hiring an international student may not justify the associated compliance cost
4.  Many Skilled Worker PNP Programs Require "Several Years of Work Experience."
In British Columbia, the BC Provincial Nomination Program Express Entry category, requires that an applicant have several years of related experience in the occupation. More recently, the BC PNP has come down more firmly on the requirement that several years is equivalent to at least two years. The challenge here is most International Graduates are given maximum three-year work permits. This essentially requires them to have two years of skilled experience in that particular NOC occupation. International students who start in entry level, low-skilled positions, such as bank tellers and customer service representatives will find this very difficult to achieve.
 Potential Tips for International Students
Unfortunately for international students, many of those looking for permanent residency two years into their post-graduate work permit will be limited to skilled worker categories. Individuals should begin planning their educational and work paths right away.
For example provincial nomination programs designed for international graduates become have become more important in today's Express Entry environment. Here in British Columbia, the International Graduates Program (as of the date of this piece) is currently available only through Express Entry. Importantly, eligibility for this program requires applying within two-years of graduation.
While having to meet Express Entry requirements is a challenge, as described earlier, the 600 points provided by the nomination would counteract the low score issues.
Finally, the idea of pursuing further graduate studies prior to obtaining a PGWP may be more attractive. Further studies allow an individual to gain a key qualification that may differentiate them if a LMIA is required. It also may open up other options including post-graduate immigration streams, fellowships, and various professional positions under trade agreements, that could provide the crucial work permit required to get the necessary skilled work experience.