Canada Invoking Emergency Order under the Quarantine Act
Today's posts looks at an interesting legal question.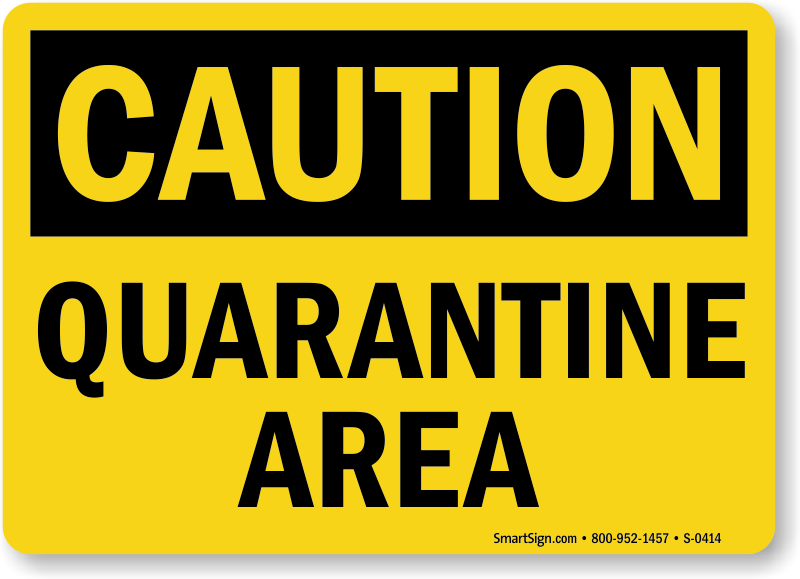 Health Minister Patty Hajdu announced this morning an Emergency Order under the Quarantine Act that requires any person entering Canada by air, sea or land to self-isolate for 14 days whether or not they have symptoms of COVID-19.
Here are a few links for background to the announcement
Criminal Admissibility 101 under the Immigration and Refugee Protection Act ("IRPA")
What would happen in a foreign national subject to the lower inadmissibility standard for criminality under s.36(2) of the IRPA which states:
Criminality
(2) A foreign national is inadmissible on grounds of criminality for
Under the IRPA, per s.36(3)(a) IRPA, an offence that may be prosecuted either summarily or by way of indictment ('hybrid') are deemed indictable:
Application
(3) The following provisions govern subsections (1) and (2):
In short, for a foreign national (visitor, study permit holder, or work permit holder) a hybrid offence conviction would render one inadmissible to Canada.
So what does the Quarantine Act say?
Quarantine Act Offence Provisions
There are two Quarantine Act provisions that carry hybrid offences, s. 67 and s. 72.
Section 67 states:
Offence committed intentionally
67 (1) Every person is guilty of an offence if they cause a risk of imminent death or serious bodily harm to another person while wilfully or recklessly contravening this Act or the regulations.

Punishment

(2) Every person who commits an offence under subsection (1) is liable

(a) on conviction on indictment, to a fine of not more than $1,000,000 or to imprisonment for a term of not more than three years, or to both; and

(b) on summary conviction, to a fine of not more than $300,000 or to imprisonment for a term of not more than six months, or to both.

Section 72 states:
Referring back to the Quarantine Act we find,  the two provisions: the duty to disclose communicable disease
Duty to provide information
15 (1) Every traveller shall answer any relevant questions asked by a screening officer or quarantine officer and provide to the officer any information or record in their possession that the officer may reasonably require in the performance of a duty under this Act.

Marginal note:Duty to disclose communicable disease

(2) Any traveller who has reasonable grounds to suspect that they have or might have a communicable disease listed in the schedule or are infested with vectors, or that they have recently been in close proximity to a person who has, or is reasonably likely to have, a communicable disease listed in the schedule or is infested with vectors, shall disclose that fact to a screening officer or quarantine officer.
Obstruction of officer
66 No person shall hinder or wilfully obstruct a quarantine officer, a screening officer or an environmental health officer who is carrying out their duties or functions under this Act, or make a false or misleading statement, either orally or in writing, to the officer.
It is important to note that as this morning's announcement was done by Emergency Order, we are still as the publication of this piece waiting for the publishing of the Order in the Gazette which effects criminal enforcement.
Contravention of unpublished order
(4) No person shall be convicted of an offence consisting of a contravention of the order if, at the time of the alleged contravention, the order had not been published in the Canada Gazette, unless it is proved that, at the time of the alleged contravention, the person had been notified of the order or reasonable steps had been taken to bring the purport of the order to the notice of persons likely to be affected by it.
Case Law
Given we know what the consequences are – the next question to be asked is whether the Quarantine Act has ever been enforced against foreign nationals in a manner that creates criminal inadmissibility.
There are no cases that directly reference prosecutions under the Quarantine Act for any individual, let alone foreign nationals. Most of the references are passing references, and those in the context of refugee cases cite s.100(5) of IRPA, which delays the referral process to the RPD from the officer who receives the refugee claim.
How Strictly Will It Be Enforced?
Again, I don't think the provision was made so much with an emphasis on what the back end of  enforcement will look like,  but rather strong message that 'self-isolation' and 'quarantine' be treated seriously (and as a legal requirement) by the large numbers of Canadian citizens, permanent residents, and permit holders who are returning to Canada.
This is an unprecedented time and it is important for all individuals to recognize that these measures are life-saving. I would highly suggest Foreign Nationals take extra precaution given the possibility of criminal inadmissibility consequences. Given CBSA Officers will be at the front line of enforcing this, foreign nationals may find themselves not too many steps removed from other immigration-related challenges which can also arise on a parallel basis, something we have seen in the past with customs and other administrative enforcement.