Q&A with Canadian Immigration Lawyer, Lou Dangzalan 
In today's special blog, I am chatting with my friend and fellow immigration lawyer in Toronto, Lou Dangzalan. Lou and I went to the University of Ottawa Law School together and I was glad to find out a few years later that he also joined the practice of Immigration and Refugee Law. We reconnected in Winnipeg last year during the CBA Immigration Conference over Jollibees and shared stories of our respective diasporic communities.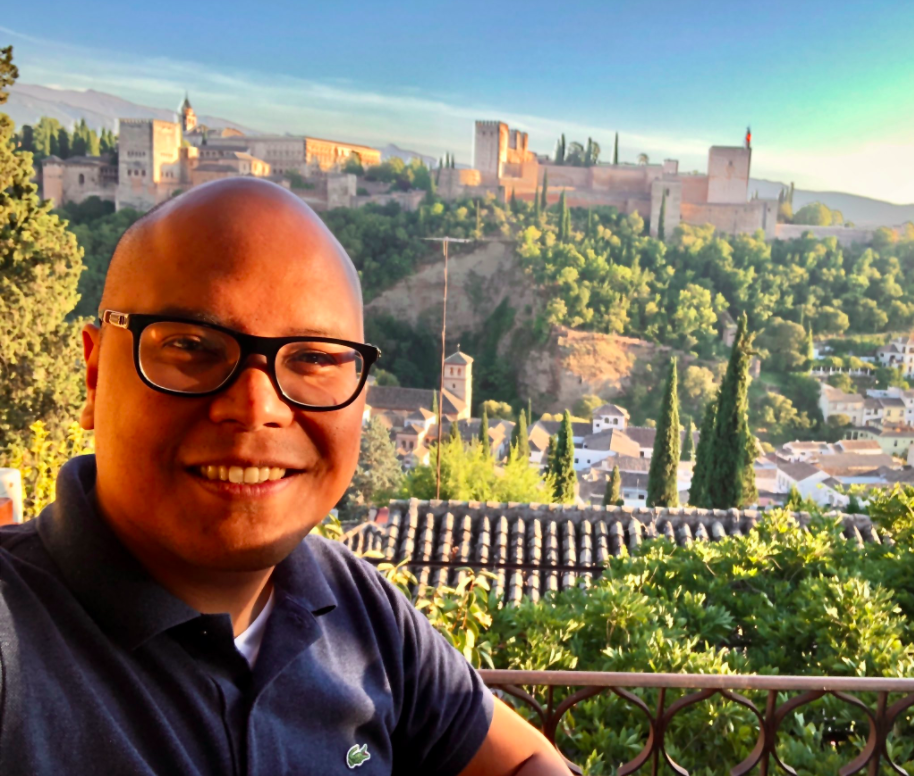 I want to tell you a bit about my own love for the Philippines. It doesn't come with the depth and foundations that I hope it will one day (when I immerse myself more in the culture and history) but it is built out of my own time there as a tourist. In 2010, I went to Manila, Angeles City, and Palawan (Puerto Princesa and El Nido). Spending time there and reflecting back on the diasporic community here in Canada, I realized that many of us really do not understand nor appreciate the complexities and the beauty.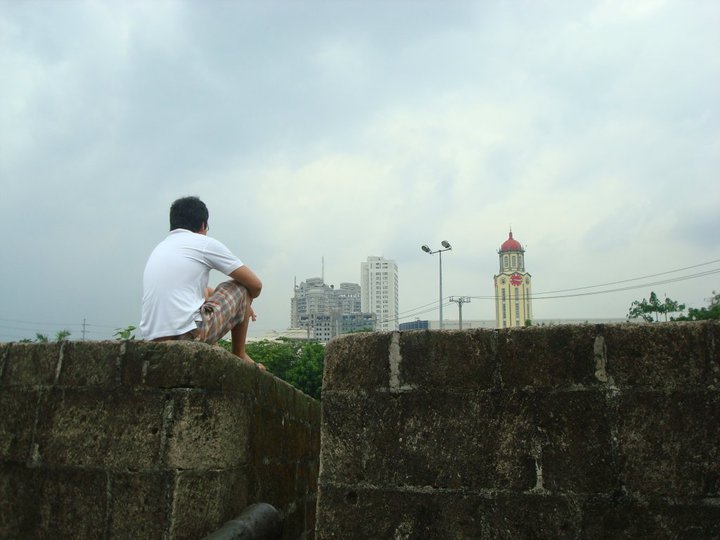 We may recognize the tastes of adobo, but we do not understand the layers of colonial history, the effects migration has had on communities and families, and the often invisible stories of both struggle and resiliency. 
Lou, a native of the Philippines who was also a former journalist, has spent an increasing amount of time in the Philippines. He spent time answering questions (not easy at all) that I posed to him as we unpack some  of the issues of the Filipinx identity, local, and broader community.
Q1: I know many Canadians really do not understand the Philippines, the Filipinx diaspora. I know it is impossible for one person to represent an entire community but what kind of things can you share about the community to better educate the Canadian public? What misconceptions are out there?
The Filipinx diaspora is no stranger to a plethora of scholarly and investigative work. In Canada, I would tip my hat off to Phil Kelly at York University who has studied the Filipinx-Canadian community in detail.
Let's start with the numbers: what I can tell you is that at any given moment, 10 percent of the Philippines' population is outside the country's boundaries. That amounts to about 10 million, and about 840,000 of them are in Canada as of 2016. 
I will confess a feeling of discomfort in responding to this question as the Filipinx diaspora is chimeric and varies by geographic spread. For example, in East and Southeast Asia, the face of the Filipinx diaspora is deeply gendered as women are overrepresented as a lot of those who work in Hong Kong and Singapore for example migrate as domestic workers. 
However, a grand majority of seafarers working in the maritime industry around the world are Filipino men. Contrast that to Filipinx migration to the United States after the Second World War: Filipina nurses comprised the majority and some of these nurses even ended up in Winnipeg, Manitoba on a visa run! As the story goes, they liked Canada and Canadians so much that they decided to stay. 
That is unfortunately where the story of Filipinx-Americans and Filipinx-Canadians part ways: Filipinx-Americans are deeply entrenched and secure in the healthcare system in the US as reflected by the average median income of $84,620 USD, versus in Canada wherein the average Filipinx-Canadian median income is at $32,508 CAD. Filipinx-Canadians love to compare themselves to Filipinx-Americans, but at least in terms of median household income, the difference is staggering. 
One thing that is a uniting thread in the disparate diasporic communities is that they are a reflection of the diversity and the complexity of the Philippines as a society. When people think about the Philippines, it's easy to dismiss it as an inconsequential economy and that everyone in the country is poor. I'm sure that in your trip in 2010, you noticed the immoral levels of inequality in the chaos that is Manila, and in America's Angeles City; and then you probably asked yourself why the working class have not revolted against the elites yet. Then you understand how it all works when you find equilibrium through the locals in El Nido – they surprise you by showing you a new level of humanity with a simple smile. 
The Philippines is a country of multiple layers of contradictions largely owing to its (colonial) history, political economy, and demography. For example, it is hardly thought of as a multicultural country even if English and "Filipino" are official languages, while Spanish and Arabic are "auxiliary languages." It isn't so long ago when people from different parts of the Philippines wouldn't understand each other owing to their different ethnolinguistic background and would only be able to communicate in English. My great-grandparents' household spoke English as their common language.
Adding to that is how the Philippines' demography has changed immensely in the last 20 years: there is now a sizable Korean community in the Philippines taking advantage of cheaper education in English, and hundreds of thousands of mainland Chinese nationals are now working in various sectors there. Of course, Manila has become North America's preferred call centre and operates in lockstep with eastern standard time. This results into a bizarre chaotic melange of east and west. 
This circles back to my point about my discomfort in describing the Filipinx diaspora as there are many vantage points from which you can interrogate it. I say that with pain as well given the heinous human rights situation under Rodrigo Duterte who has led the Philippines into a rabbit hole of catastrophe. Whenever I am asked about it, of course, there is a feeling of shame and anger, but above all, a feeling of resistance to be defined by a maniac who happened to win with an army of internet trolls. I left the Philippines in 2008 and while I do visit more often these days when work takes me there, I hardly recognize it from what I remember growing up, which is terrifying and fascinating at the same time.
Q2: I know that the exclusion of family members (undisclosed spouses and children) have been a historical issue that have provided major immigration challenges. Can you give a little background on why these challenges seemed to be so entrenched in the Filipinx context?
I suspect that there are a variety of reasons and absent a methodical social scientific study, I will rely on anecdotal evidence and conjecture. What I have encountered in cases of sponsorship bars relating to failure to disclose family members is that they range from receiving faulty advice from ghost consultants, inadequately trained consultants, and foreign trained lawyers who operate in a community silo, amplifying a feeling of professional alienation from the immigration bar, for example, along with socio-cultural predispositions.
I'm sure you've heard of harrowing stories wherein representatives would advise their client to drop a member of a family in an application. The colloquial term is "laglag," which literally translates to drop. I dealt with a case where a client who came in for a consultation revealed that her immigration consultant had advised her to drop her son because he supposedly had a criminal record. According to the representative, the "criminal" inadmissibility would result in the refusal of the PR application. The offence, it turns out, was a municipal ordinance (by-law) offence – smoking in a public theatre. I spoke to a lawyer in the Philippines and we were able to confirm that the offence was not criminal in nature and should not appear in the police certificate since it was such a minor offence. The fact that criminal legal equivalence was not even contemplated by the immigration consultant blew me away.
There is also an element of conservative social upbringing and shame. It is not a secret that a lot of Filipinxs are devout Catholics or evangelicals. Some Filipinxs are very hesitant to reveal that they have children out of wedlock. In another matter, a client sought my help to sponsor her son. She was an accompanying dependent to her parents, who were in turn sponsored by their daughter. My client's conservative social background attached a lot of shame to her out of wedlock son. I should note that the prejudice and shame is entrenched in the Philippines' legal system, deeming these children as "illegitimate." Most of our colleagues in the bar are aware that there is no divorce in the Philippines. She was afraid of the consequences of her elder sister, the sponsor, finding out about her son as the latter had constantly supported her financially by paying for her education. My client was drenched in shame and guilt and as a result, she did not disclose her son to immigration authorities for fear of her sister disowning her. As it turns out, she was right: my client's sister had resisted all my attempts to obtain documents pertaining to the original PR application in order to know the context and establish a roadmap for sponsoring my client's son even after almost a decade.
Q3: Another issue we hear a lot about here in Canada is that there are challenges for migrant workers to seek adequate legal representation in the Philippines and that often times 'agents' or 'middle-men' take advantage of migrant workers. Can you give an example of why this is the case and your understanding of some of these challenges?
Filipinxs are almost always obliged to use an agent in the Philippines to secure a job and a work permit in Canada. This is a case of applicants being targeted aggressively by labour recruiters and because of institutional requirements. Since the 1970s, Filipinxs leaving the country for work were regulated by the government through the Philippine Overseas Employment Agency. In addition, since early 2019, workers leaving the country are required to have insurance for health, death and repatriation through a labour recruiter, adding another bureaucratic layer. There exists a culture of using agents and middle-men. It is so entrenched that the first question that Filipinxs ask immigration professionals – both consultants and lawyers – is whether they are an agent. 
The latest iteration that appears to be problematic is when Canadian registered education agents who are in the Philippines recruit international students and provide legal advice in their immigration process. 
In Canada, lots of Filipinxs self-represent in immigration matters due to lack of financial resources, and sometimes through the egging of online communities where negative stereotypes of lawyers are abundant. This is where access to justice becomes very real for Filipinx-Canadians. I am acutely aware of this and have assumed a lot of risks by dramatically lowering my rates when I started practising law. I have made the conscious choice of not joining a law firm, even though it would be in my financial interest, so I can control my rates and provide more flexibility through payment deferral schemes, and by providing very long payment terms. 
Language barriers can also feed into the problem. While most members of the Filipinx community speak English, applicants tend to engage representatives, or worse: agents/middle-men within the community as they prefer to speak comfortably in Tagalog, Visayan or Ilocano. Even here in Canada, there is an alarming number of unlicensed representatives who present themselves as immigration consultants. This then becomes a challenge for the ICCRC and the various law societies as the language barrier is two-way: the problem becomes very opaque for regulators. In my experience in law school up to practice, I have never once met an agent of an immigration professional regulatory body who speaks Tagalog. Should a Canadian regulator one day wake up understanding Tagalog, they will realize how it's like the wild west out there. 
Upon searching various law societies, lawyers who self-declare that they speak Tagalog are close to non-existent. I did a quick search on various law society lawyer directories limiting the parameters to immigration and city. For the City of Toronto. There are only two lawyers listed who self-declare as Tagalog speakers practising immigration law, including yours truly. Montreal shows zero; so does Calgary. The Law Society of British Columbia's Lawyer Directory does not even allow you to find a lawyer who speaks your language on their website.
The intersection of access to justice, language rights, and trust issues create a negative feedback loop where Filipinx clients would take the word of a "middle-man" or who may not know what they are doing as absolute truth. In my humble view, this is a huge blindspot for the various law societies and the ICCRC. It however presents an opportunity to represent the public interest through introspection and by being more proactive in engaging with immigrant communities and not just through platitudes.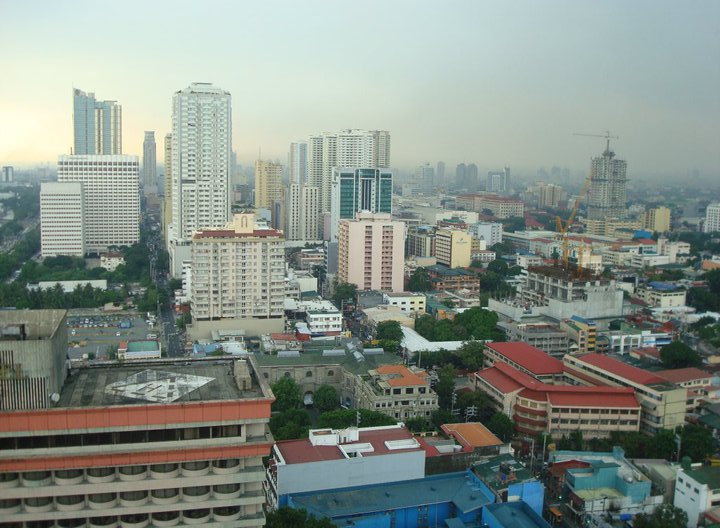 Q4: With COVID-19, we have been hearing about many TFWs and other Personal Support Workers ("PSWs) and Caregivers who are risking their lives to save Canadian lives and put food on the table? From what you have seen who are these individuals and what challenges are they facing?
Who: these are PSWs, Registered Practical Nurses ("RPNs") and support staff at long-term care facilities, among others. Their main challenge: precarity of immigration status and employment. 
At the beginning of the COVID-19 outbreak, there was an almost universally accepted knowledge that the elderly will be some of the most vulnerable members of our society. Now, faced with the reality that most deaths so far have been in long-term care facilities, the sudden realization that an invisibilized workforce exists, much like seasonal agricultural workers, is deflating. From an immigration law perspective, I find the absence of a conversation on the disconnect between status and how grateful we are to these frontline workers morally disturbing.
In Ontario, one of the findings has been that the transmission of COVID-19 can be mitigated by banning long-term care facility workers from working at multiple locations. What everyone fails to ask is why these workers hold multiple positions in the first place. In dealing with my client's employment histories, what I have noticed is that they hold on to multiple positions at multiple locations in order to cobble together a decent salary because they are mostly hired on a permanent-part-time basis. They rarely have job and income security.
Let's be honest: even without COVID-19, working as a PSW is not easy. Between changing adult diapers and treating bedsores, these workers are exposed to some of the most harrowing mental health stressors. With the current pandemic, it's even worse. I have a client who decided to stop working as a PSW because of her son – she fears that she may herself become a vector of transmission and infect him. As a result, her pathway to PR, as limited as it is to begin with, is in limbo. 
Q5: At the same time, I think many individuals do not appreciate how the Philippines is creating very educated individuals who are seeking to genuinely visit and study in Canada? Unfortunately, there are still high incidents of refusals arising from the Manila Visa Office. We see this again for individuals seeking to connect with partners (boyfriends and girlfriends) abroad. Can you shed some light into this?
What most Canadians do not realize is that the Philippines, prior to COVID-19, is one of the fastest growing economies in the world, even surpassing China's growth rates in some quarters in the last 10 years. This has resulted in better incomes and an uplifting of the quality of life for most Filipinxs.
As a result, the appetite for travel as a social status symbol, for better or for worse, has grown. It stands to reason that Canada could gain from this through tourism and education spending dollars. Unfortunately, the recent rise in socio-economic standing trickles down ever so slowly through the machineries of bureaucracy, including visa offices whose institutional biases are still very much entrenched. 
I did an ATIP request last year to see what the statistics were like for the 2018 cycle. The refusal rate for the Philippines was 36% for study permits, largely the same compared to the global average refusal rate of 34%. This however masks the point that you made — that there are a lot of people who are genuinely seeking to visit and study in Canada.
I am due to request another ATIP report for 2019 to do a year-on-year analysis. 2019 is important because Canada announced then that it wants to diversify its source of international students from India and China to other countries such as Vietnam, the Philippines, and France. I will be monitoring this and I hope to have another conversation with you about the statistics and main reasons for refusals.
With regards to the partners who are seeking to reconnect, I will note that the threshold where convincing a visa officer that the applicant would return back to the Philippines due to strong pull ties is almost always a losing proposition. What I have noticed instead is that because meeting this onus is almost always a fool's errand, most people would rather omit an important reason as to why the applicant is seeking a visa in the first place. 
Q6: What types of policy solutions do you think would benefit the first-generation Filipinx migrant communities? 
An overhaul of licensing and degree equivalencies. 
It puzzles me that a Filipinx nurse would have an easier time obtaining a licence in California or New York than in Ontario. To add insult to injury, the starting salaries for nurses in New York and in California would be much higher than in Ontario. I should note that there are historical reasons for this: the US did after all build the education system in the Philippines during the American colonial period under Governor-General William Howard Taft (yes, the late US President was a colonial governor in the Philippines). 
Much can be said about regulatory checks and ensuring standards, but when Filipino nurses have easier access to the profession in the US or in the UK's National Health Service, one begins to question why bother with Canada.
I have some clients who are even asking me for help in obtaining a treaty visa under the then NAFTA as nurses in the US. Another one related that after having gone through hell and back to obtain an Ontario nurse's licence, she felt that the process diminished her allegiance and belief in "Canada's propaganda" (her words) of inclusion. The College of Nurses of Ontario's process has left her jaded and very salty. 
Q7: We have been talking a lot, in our conversation, about racism, class, and gender-based prejudices as an issue with all clients, but specifically affecting the intersections of communities such as ours. To the extent you are comfortable sharing, how do you see these factors affect the Filipinx community today?
The Filipinx community is what I like to call an invisible visible minority group. In a way, this translates to a strategic avoidance of public ire when things are bad. However, invisibility is in its own way a form of institutional and social violence. 
I'd like to think of myself as a half-glass full kind of person. There is certainly a lot of room for improvement, but I am starting to see more effort from some long standing institutions in acknowledging the contributions of both our communities to the mosaic that is Canada. 
In dealing with the issue of invisibility, the only logical countermove is to promote visibility through advocacy and inter-cultural dialogue.
Q8: I have also heard in various community organizing efforts that the Filipinx community continues to go often unheard or underrepresented at the top echelons of business, politics, and the judiciary? I know recently a Filipinx judge was elevated to the Court of Appeal in Ontario. How do you think the community can push for this change and how do institutions themselves need to open up to the diaspora?
I believe you're referring to now Justice of Appeal of the Court of Appeal for Ontario, Steve Coroza. I first met him in 2013 during a Federation of Asian Canadian Lawyers conference in Toronto. I was fortunate to have received valuable advice and mentorship from him over the years when I was unsure about my career trajectory while I was still in law school, and as a first generation immigrant.
I think that in this case, visibility, continued engagement, and mentorship are key strategies. At least for the Filipinx-Canadian community, the problem is invisibility and as a result, the community is largely ignored. I defer to the wisdom imparted by Justice Sandra Nishikawa who said at one FACL event that senior lawyers in racialized communities need to step up and serve as role models. I think that this applies across all professions and trades. It will be hard for institutions to ignore us if we speak up more and more. 
Finally, one of my former professors in law school gave me a valuable piece of advice that I would like to impart to my fellow young lawyers and advocates: we should not shy away from providing mentorship ourselves as even young lawyers, we do have something to offer. For example, a fresh perspective. This is critical as it allows us to consolidate our gains in transforming our institutions to be more attuned to the realities of our society by welcoming the various perspectives from Canada's diasporic communities.
Thank you Lou!
I want to thank Lou for taking so much time out of his day to share with us a bit about his practice and his community. Lou has already been turning heads in Toronto, running his own Firm as a Sole Practitioner, and is bilingual in both English and French. Lou will be a social justice advocate and lawyer to watch for and I look forward to litigating with him down the road.
To find out more about Lou, follow him on Twitter @ljansdan