Welcome to Vancouver's Immigration Blog
Practicing exclusively in the field of Canadian Immigration Law, I started Vancouver Immigration Law Blog to provide community resources and community support to those navigating Canada's complicated immigration system. I am the Principal/Owner of Heron Law Offices, a boutique immigration and refugee law firm based in Vancouver and Burnaby, British Columbia.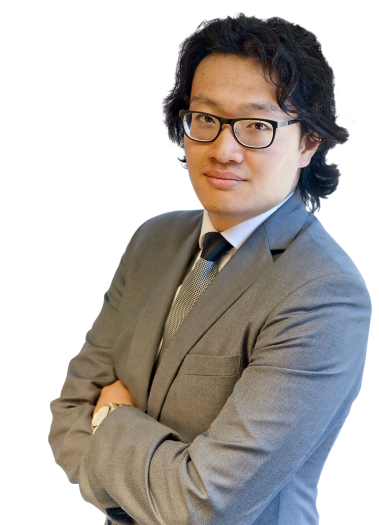 LEARN MORE Visit My Firm Website - Heron Law Offices

LEARN MORE


Follow Our Advocacy, Research, and Education Activities at Arenous Foundation

LEARN MORE

In "Field of Dreams," the main character Kevin Costner is in the middle of the cornfields when he hears a voice that keeps saying: "If You Built It, He Will Come."
In my first week as an associate, I feel the exact same way. I need to build a foundation. A solid foundation. It won't always be a perfect foundation but it has to be one that people can rely on. It won't happen today or tomorrow, but each incremental step – each successful client file, each hours spent on researching an area of the law, will go a long way.
My father told me a story. One that I also saw Ferran Adria (one of the greatest chef's of our generation tell) also tell.
When he was doing acupuncture back in the day in Victoria, there were days when nobody would show up to the shop. They'd sit there. Worrying about how to get the next payment to pay the bills.
I have it a lot better and that I should be grateful for. I have a shelter, I have food, I have savings. I have great mentors and individuals who refer me files. But, I have to have patience above all else.
There's two types of clients who generally consult counsel for immigration. Those who really need good work done for fear of damage to their businesses reputation or their families lives. They could be in a huge hole facing removal from Canada or separation from a loved one. These individuals will only trust and work with the best, most competent lawyers,  as they should.
The second group of clients want the quick solution. They demand expediency and they are cost-sensitive. They are the most likely to choose counsel based on price-point and often do select inexperienced counsel simply because they found an ad in a newspaper.
Note: There's an important third group and a group I care very passionately about. Those who need counsel but can't afford it. That will be a post for another day. I'll try and walk you through one of my Access Pro Bono sessions.
As a young lawyer, you aren't the senior lawyer. You aren't even the cheap lawyer. My job simply, at this stage, is to be the reliable lawyer. The one client's can connect with, can trust, and feel like every service fee payment is deserved. It is about not overselling nor underselling my abilities. Even as a lawyer, I am a student of the law and I always will be.
On that note, this week has been a learning experience, but a very good one. As a student, you have people feeding you work and watching your every step. Training wheels. You feel obligated to put in X hours a day to justify your job.
In my position now, I have the ability to control my own schedule, the freedom to take on my own files, but also an responsibility to my Firm, to myself, and most wholeheartedly, to my future clients.
Next week I go to China for a little zen time. I have a girlfriend there I haven't seen in three months and have seen all of three weeks in the last year. Battle scars.
When I come back, I will need to hit a next gear. I'm in a city with a struggling economy, at a time when immigration laws are uncertain and clients need the advice desperately.
I will try and do a few updates to this particular blog in China, as I read and learn more about the key issues in Canadian immigration law. Until I get to Chongqing… thanks to those who make this story possible.
Read More »
My Canadian immigration/refugee legal practice is based on trust, honesty, hard-work, and communication. I don't work for you. I work with you.
You know your story best, I help frame it and deal with the deeper workings of the system that you may not understand. I hope to educate you as we work together and empower you.
I aim for that moment in every matter, big or small, when a client tells me that I have become like family to them. This is why I do what I do.
I am a social justice advocate and a BIPOC. I stand with brothers and sisters in the LGBTQ2+ and Indigenous communities. I don't discriminate based on the income-level of my clients – and open my doors to all. I understand the positions of relative privilege I come from and wish to never impose them on you. At the same time, I also come from vulnerability and can relate to your vulnerable experiences.
I am a fierce proponent of diversity and equality. I want to challenge the racist/prejudiced institutions that still underlie our Canadian democracy and still simmer in deep-ceded mistrusts between cultural communities. I want to shatter those barriers for the next generation – our kids.
I come from humble roots, the product of immigrant parents with an immigrant spouse. I know that my birth in this country does not entitle me to anything here. I am a settler on First Nations land. Reconciliation is not something we can stick on our chests but something we need to open our hearts to. It involves acknowledging wrongdoing for the past but an optimistic hope for the future.
I love my job! I get to help people for a living through some of their most difficult and life-altering times. I am grateful for my work and for my every client.