Welcome to Vancouver's Immigration Blog
Practicing exclusively in the field of Canadian Immigration Law, I started Vancouver Immigration Law Blog to provide community resources and community support to those navigating Canada's complicated immigration system. I am the Principal/Owner of Heron Law Offices, a boutique immigration and refugee law firm based in Vancouver and Burnaby, British Columbia.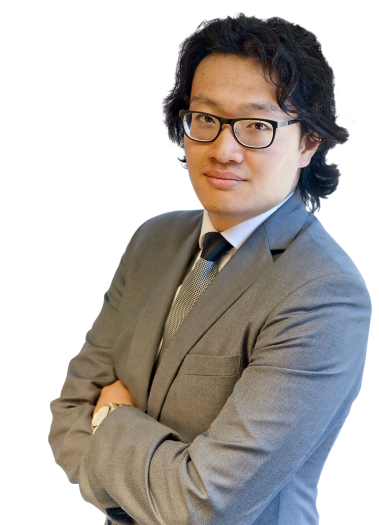 LEARN MORE Visit My Firm Website - Heron Law Offices

LEARN MORE


Follow Our Advocacy, Research, and Education Activities at Arenous Foundation

LEARN MORE

This is a regular service I provide to the lawyer's at Larlee Rosenberg, Barristers and Solicitors. A brief summary (meant for a five minute update) on everything that has changed in the past month in the field of Canadian Immigration Law.
Changes in Canadian Immigration Law are spread across multiple sources. The Government/CIC releases operational bulletins, program delivery updates, and new Ministerial Instructions amending the laws and regulations of Canadian Immigration Law.

Again, it is to mentioned that the below information is NOT to be relied upon as an accurate summary of the changes or of the law as it stands and readers interested in learning more should follow the links and conduct independent research to verify the information contained herewithin.
A. Operational Bulletins
None
B. Program Delivery Updates
1. Update to Express Entry instructions relating to certain economic permanent residence programs (February 5, 2015) – http://www.cic.gc.ca/english/resources/tools/perm/express/refuse.asp
Application of A11.2 (New)
Citizenship and Immigration Canada (CIC) clarification under 11.2 that Comprehensive Ranking Score (CRS) must be met at time where applicant issued Invitation to Apply (ITA) and when electronic Application for Permanent Residency (e-APR) is received by CIC;
Officer's must determine that qualifications are corroborated with supporting documentation and that information in Express Entry profile has not materially changed to degree that Applicant would not have been issued ITA;
Program officer reviews program requirements and misrepresentation;
Info from EE will be updated into e-APR, if change in info must update in eAPR. Info locked upon e-APR;
Birthday after ITA may lower CRS but officer can issue s.25.2 public policy exemption;
Misrepresentation can be found where discrepancy between Express Entry profile and e-APR not result of legitimate change;
Change in circumstance after e-APR can only lead to application refusal if determined change occured before e-APR submitted OR applicant no longer meets minimum requirements of program to which they are applying (i.e. birth of new baby and settlement funds);
Change in family member – requires new Additional Family Information form + applicable fees;
Settlement funds – not included in CRS but affect Minimum Eligibility Criteria (MEC) for Express Entry (Federal Skilled Worker and Federal Skilled Trades Program). Failure to declare child but later declares child exists- can be assessed under A11.2;
Intake: Applications received on or after January 1, 2015 for permanent resident programs subject to Express Entry (Updated)
ITA recipients including Provincial Nominee Program (PNP) applicants required to submit their application for permanent residence electronically per R12.01(1);
Applicants can apply to multiple programs subject to cost recovery fees;
Lock-in date for age is e-APR. PNP lock-in date (usually when app for nomination received) trumps e-APR lock in-date. Change done by processing officers via Global Case Management Software (GCMS);
Incomplete applications refunded;
Document checklist – generic and personal;
Translation of documents – requires certified translation of all non-English/French with original copy of doc;
Medical examination confirmation – upfront medical report (in exceptional circumstances only proof of medical appointment scheduled/letter of best efforts) for PA, spouse/common law partner, and dependent children including non-accompanying children;
Police Certificates – issued within three months prior to submission of e-APR for each country (except Canada) where individual lived for six or more months in a row;
Passport biopage – clear and legible copy for principal applicant, spouse/common law partner, accompanying dependent children;
Proof of work experience – for each work experience declared – letter for employer; Copies of T4 tax slips and, Notice of Assessments, and Option C printouts by the Canada Revenue Agency for period of work experience; For periods of self-employment – articles of incorporation/documentation from third-parties/payment details for principal applicant and spouse/common law partner;
Proof of funds – official letters from financial institutions;
Proof of Common law union/cohabitation;
Marriage, divorce, legal separation, death certificate, adoption certificate if applicable;
Proof of relationship to Canadian relative – citizenship/pr card, evidence reside in Canada (six months prior); birth certificate if Canadian children;
2. New instructions regarding to the Immigrant Investor Venture Capital class (February 10, 2015)
http://www.cic.gc.ca/english/resources/tools/updates/2015/2015-02-10.asp
New instructions clarify how IVC applications are to be processed. Two stage completeness check. Due diligence and travel history required in second stage;
Language requirements currently set at 5 CLB (in all areas), but can change according to CIC requirements;
3. New instructions on employer-specific work permits with Labour Market Impact Assessment exemptions (February 13, 2015)
http://www.cic.gc.ca/english/resources/tools/updates/2015/2015-02-13.asp
New requirement as of February 21, 2015 which requires employers who provide job offers to LMIA-exempt foreign nationals to submit job offers directly to CIC using form and electronic system provided and to pay new fee;
Pay fee- take receipt number to fill out Offer of Employment to a Foreign National Exempt from a LMIA form [IMM 5802] and then submit via email.
As per R200(1)(c)(ii.10 provides officers authority to request information from employers without having to use foreign national applicant as conduit for that request;
4. International Mobility Program  – Introduction of two new fees (February 20, 2015)
http://www.cic.gc.ca/english/resources/tools/updates/2015/2015-02-20.asp
$155 individual;
$465 for group of performing artists and their staff (three or more persons);
$230 employer compliance fee;
$690 employer compliance maximum fee;
$100 open work permit holder fee;
Co-op work, NSERC and NRC Reseachers exempted;
5. Exemptions to the 12- or 36-month pre-removal risk assessment bar (February 24, 2015)
http://www.cic.gc.ca/english/resources/tools/updates/2015/2015-02-24.asp
Nationals of Libya exempt from 12 -month PRRA bar if PRRA decision made between February 20, 2014 and February 19, 2015;
6. Change to the email addresses of the International Mobility Worker Units, formerly the Temporary Foreign Worker Units (February 26, 2015)
http://www.cic.gc.ca/english/resources/tools/updates/2015/2015-02-26.asp
Toronto (serving Ontario, British Columbia, Alberta, Saskatchewan, Manitoba, Yukon, Northwest Territories and Nunavut)Toronto International Mobility Worker Unit
E-mail:

 

CIC-IMWU-UMIT-Toronto@cic.gc.ca
Montreal (serving Quebec, Nova Scotia, Prince Edward Island, New Brunswick, and Newfoundland and Labrador)Montreal International Mobility Worker Unit
E-mail:

 

CIC-UMIT-IMWU-Montreal@cic.gc.ca
7. Update to the instructions related to oath of citizenship as a result of recent decision by Federal Court (February 27, 2015)
Removed requirement that candidate must be seen taking oath of citizenship;
Candidate must sign Oath or Affirmation of Citizenship (CIT 0049) form after they take oath of citizenship at citizenship ceremony;
C. Ministerial Instructions
Vol. 148-No. 9 – February 28, 2015
Regulations Amending the Citizenship Regulations; http://gazette.gc.ca/rp-pr/p1/2015/2015-02-28/html/reg1-eng.php
 Currently no authority under Citizenship Act or Citizenship Regulations to collect SIN numbers for purposes of exchanging information with CRA

Regulations now enable CIC to advise and share information with CRA on tax filings

Citizenship representatives need to be regulated by a professional body

Regulations now create this body and also enable CIC to disclose to a government body any ethical/professional wrongdoing
CIC/Minister may disclose this wrongdoing to the professional body

Privacy Act provides barriers to CIC's authority to share – information with other government bodies

CIC has the express power to collect information from other government bodies
Specifically, will work with EDSC, CBSA, and CRA

Lost Canadians born before 1947 extended citizenship as well as the first generation; Adoptions before 1947 – extended citizenship;  International adoptions – requirement that adoption cannot circumvent legal requirements for international adoption
Accompanying persons at hearings with citizenship judges are unqualified and inappropriately obtaining information about process

Individuals serving as accompanying persons must be over the age of 18, have adequate English/French skills, and cannot be themselves a pending Citizenship applicant.
Regulations Amending the Immigration and Refugee Protection Act;
http://gazette.gc.ca/rp-pr/p1/2015/2015-02-28/html/reg2-eng.php
 Concern that applicant misrepresenting income and residency in their applications
Solution is to allow CIC to communicate directly with CRA to obtain taxpayer information through a system called the Income Verification Program, which requires the social insurance number (SIN) of individuals regarding whom information is sought
Amendments enable CIC to collect SIN of applicants who wish to renew or replace permanent resident cards, obtain permanent resident travel documents, or sponsor their parents and grandparents as member's of the family class
Enable CIC to disclose the SIN of applicants to the CRA, and once information-sharing arrangement established make Income Verification Program accessible to CIC
Allows for tracking of individual's who may be unlawfully receiving benefits and services
Ensure accuracy of applicant's information, support measures as part of redesigned PGP program guaranteeing prospective sponsors are contributing to public services their sponsored family members are likely to use;
Applications cannot be refused solely on the basis of non-disclosure of SIN, and eligibility still will have to be decided on the basis of the entirety of information provided.
Changes are made R.137.1 of the Immigration and Refugee Protections Regulations
EXTRA Vol. 149 No. 1 – New Ministerial Instruction
http://gazette.gc.ca/rp-pr/p1/2015/2015-02-13-x1/html/extra1-eng.php
Application Deadline for Immigrant Investor Venture Capital Class extended until April 15, 2015
Vol. 149, No. 3 – February 11, 2015 – Rules Amending Federal Courts Immigration and Refugee Protection Rules
http://gazette.gc.ca/rp-pr/p2/2015/2015-02-11/html/sor-dors20-eng.php
New JR forms – make sure you are using updated versions (available on link above)
Read More »
My Canadian immigration/refugee legal practice is based on trust, honesty, hard-work, and communication. I don't work for you. I work with you.
You know your story best, I help frame it and deal with the deeper workings of the system that you may not understand. I hope to educate you as we work together and empower you.
I aim for that moment in every matter, big or small, when a client tells me that I have become like family to them. This is why I do what I do.
I am a social justice advocate and a BIPOC. I stand with brothers and sisters in the LGBTQ2+ and Indigenous communities. I don't discriminate based on the income-level of my clients – and open my doors to all. I understand the positions of relative privilege I come from and wish to never impose them on you. At the same time, I also come from vulnerability and can relate to your vulnerable experiences.
I am a fierce proponent of diversity and equality. I want to challenge the racist/prejudiced institutions that still underlie our Canadian democracy and still simmer in deep-ceded mistrusts between cultural communities. I want to shatter those barriers for the next generation – our kids.
I come from humble roots, the product of immigrant parents with an immigrant spouse. I know that my birth in this country does not entitle me to anything here. I am a settler on First Nations land. Reconciliation is not something we can stick on our chests but something we need to open our hearts to. It involves acknowledging wrongdoing for the past but an optimistic hope for the future.
I love my job! I get to help people for a living through some of their most difficult and life-altering times. I am grateful for my work and for my every client.