Welcome to Vancouver's Immigration Blog
Practicing exclusively in the field of Canadian Immigration Law, I started Vancouver Immigration Law Blog to provide community resources and community support to those navigating Canada's complicated immigration system. I am the Principal/Owner of Heron Law Offices, a boutique immigration and refugee law firm based in Vancouver and Burnaby, British Columbia.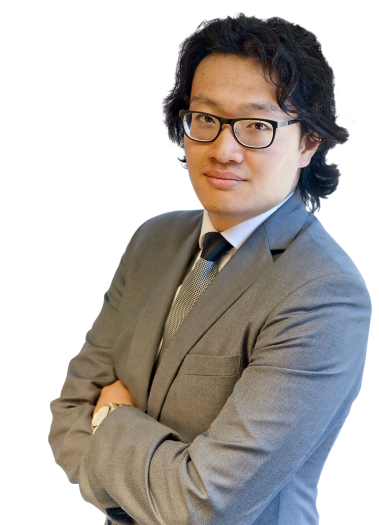 LEARN MORE Visit My Firm Website - Heron Law Offices

LEARN MORE


Follow Our Advocacy, Research, and Education Activities at Arenous Foundation

LEARN MORE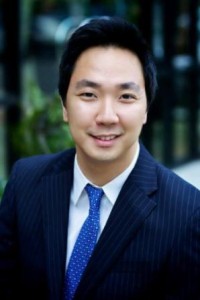 Earlier this year, I had the distinct privilege of interviewing my former undergraduate colleague and friend Paul Sohn.
Paul (http://paulsohn.org/) is an award-winning author, mentor, leadership expert, and devout Christian among many other titles. He comes from very hardworking and successful roots, one that began when he came to Canada from Korea, by himself, as a 14-year old student.
He has since left Canada to pursue a successful career in the United States, which began at Boeing and has now landed him with GIANT Worldwide. He has some excellent and inspirational advice for those starting out in Canada, particularly from the Korean diaspora.
What is your name, age, and nationality? Where do you currently live and work?
My name is Paul Sohn. I'm a 28 year old Korean. I currently work as a Consulting Associate at GIANT Worldwide and am pursuing a Masters in Organization Development at Pepperdine University.
When did you first immigrate to Canada? Can you tell us why your family chose to immigrate to Vancouver from South Korea?
At the age of 14, I left everything I had in Korea – including my family and friends – to start a new life in Canada all by myself. Frankly speaking, I honestly didn't see any future for in Korea. The societal and cultural pressures to conform to a certain lifestyle was overbearing. In many ways, I was deemed a "loser" and my prospects for a successful life eluded me. In an attempt re-design my life, I mustered the courage and decided to leave everything behind and start a new life.
What do you remember about your early days in Vancouver?
The first several years was about the transition from a young boy to young adult. I experienced many new things in life. New homestay family. New school. New friends. New language. New culture and so on. Everything was about new beginnings and I was doing my best to acclimate to the new culture.
What types of things did you do to help integrate yourself into this city when you arrived?
I had the privilege of living with a Canadian homestay family during high school. They treated me as if I was their real child. They poured out their love. They invested in my growth. They cared about my future. I remember spending countless hours talking about all kinds of topics. Our relationship has continued to flourish since then. Now, I call them "mom" and "dad" and the homestay children as my "brothers" and "sisters." This support network enabled me to stay focused and adjust to the new environment.
Did you feel any challenges being a new immigrant and a Korean in Vancouver? Did that change over time?
As a Korean, the temptation to surround myself with same Koreans both at school and social life was real. After all, people find it a lot more comfortable being around with people who speaks the same language and understands your culture. However, I felt a strong need to go outside of my comfort zone and to stretch myself and challenge the status quo. Without focus and intentionality, it's so easy to choose the easy road. Instead, I chose the narrow path. The journey wasn't easy. I had to face my fears and overcome my weaknesses to become part of the mainstream.
Why did you choose to leave Vancouver?
After graduating from high school and university, I moved to Portland, OR in the United States for my first and new full-time job. Not only was it difficult to find a career that aligned my vocational interests, my parents moved from Korea to the States a few years prior to my graduation. Thankfully, I was able to obtain a green card allowing me to work in the States which offered greater career mobility.
Do you hope to return to live here permanently in the future?
I don't have any immediate plans to return back to Canada at this point. At point, however, I'd like to come back and live for at least several years.
What would you recommend to new immigrants who may be unable to secure employment or develop networks in Canada?
First and foremost, learn the language. Without being proficient in English, your choices for secure employment becomes virtually impossible. I also think connections and building relationships with various people will help you to find career opportunities in Canada. Studies show that most people get a job through personal networks instead of submitting your application online.
What culturally specific challenges do you think exist for new immigrants from Korea to Vancouver?
Like I said earlier, there is a tendency for Koreans to limit their network with just Koreans. It's vital to expand your network and build a culturally diverse portfolio of connections.
What do you see for the potential of Korean business in North America, and specifically Vancouver?
I have seen a growing number of bright Koreans moving to North America. As they engage with culture and immerse themselves as part of the mainstream, I believe this will generate more opportunities for growth. In addition, the rise of Hallyu (Korean Wave) worldwide will create greater interest for Koreans to create a blue ocean market.
As someone of the Korean Diaspora community who uses faith as a major motivation factor how do you believe faith can be a useful tool for new Korean immigrants to Canada? What local Vancouver faith-based organizations would you recommend?
Faith is a powerful source of hope for immigrants to Canada. In particular, Koreans are known for their religious fervor and belief in God. Many immigrants find churches to find a community where they can find "home." Many rely on this religious community as a way to find new vocational opportunities as well. The practical benefits of joining a church cannot be ignored. 
Read More »
My Canadian immigration/refugee legal practice is based on trust, honesty, hard-work, and communication. I don't work for you. I work with you.
You know your story best, I help frame it and deal with the deeper workings of the system that you may not understand. I hope to educate you as we work together and empower you.
I aim for that moment in every matter, big or small, when a client tells me that I have become like family to them. This is why I do what I do.
I am a social justice advocate and a BIPOC. I stand with brothers and sisters in the LGBTQ2+ and Indigenous communities. I don't discriminate based on the income-level of my clients – and open my doors to all. I understand the positions of relative privilege I come from and wish to never impose them on you. At the same time, I also come from vulnerability and can relate to your vulnerable experiences.
I am a fierce proponent of diversity and equality. I want to challenge the racist/prejudiced institutions that still underlie our Canadian democracy and still simmer in deep-ceded mistrusts between cultural communities. I want to shatter those barriers for the next generation – our kids.
I come from humble roots, the product of immigrant parents with an immigrant spouse. I know that my birth in this country does not entitle me to anything here. I am a settler on First Nations land. Reconciliation is not something we can stick on our chests but something we need to open our hearts to. It involves acknowledging wrongdoing for the past but an optimistic hope for the future.
I love my job! I get to help people for a living through some of their most difficult and life-altering times. I am grateful for my work and for my every client.