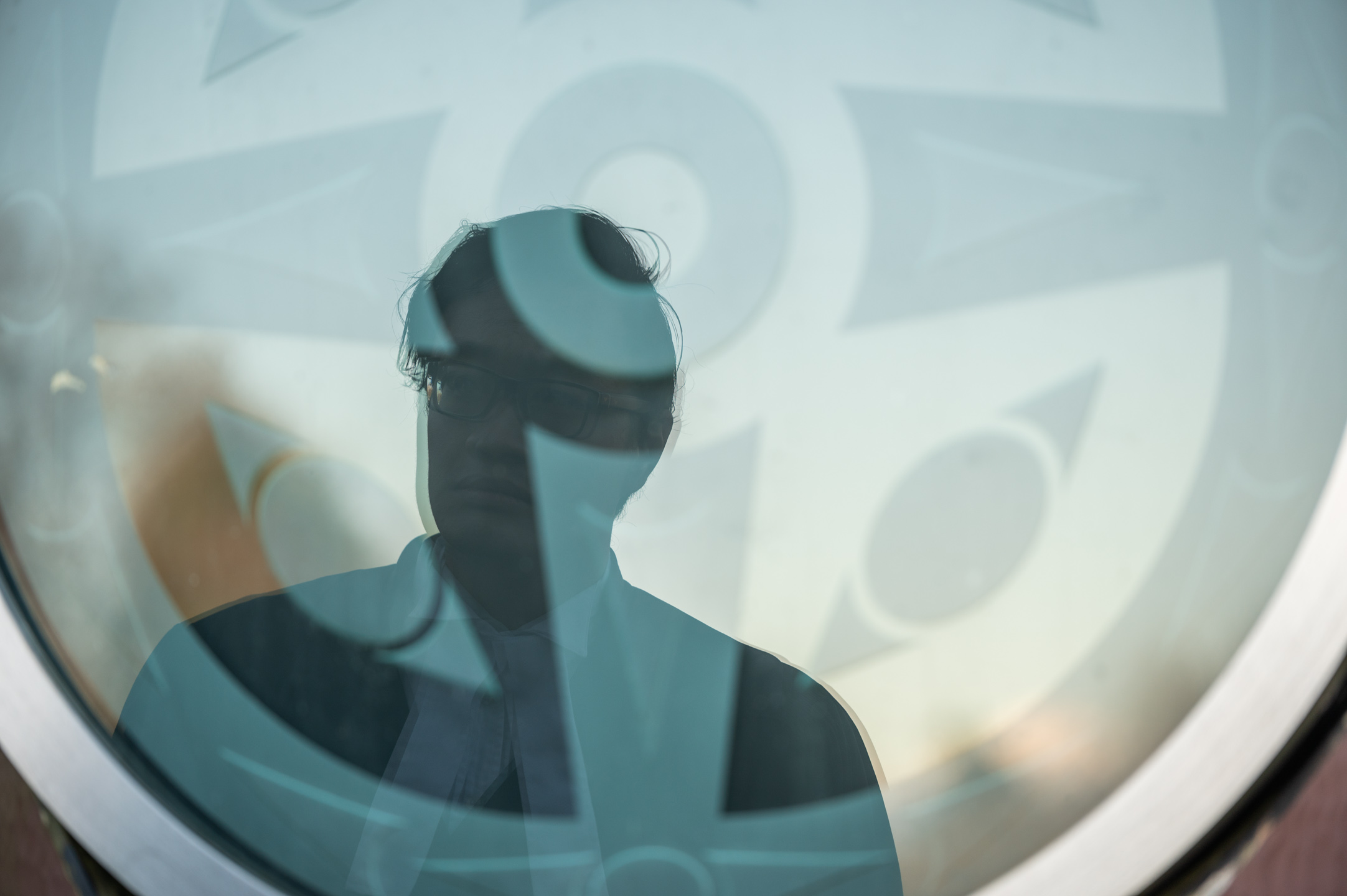 My Rocky Relationship with Being Racialized
In advance of a talk (as I like to do) I spend time reflecting on the questions the panel far more esteemed than I am tackling the underlying question of what it means to be a racialized lawyer. Truth be told, until very recently, I spent my entire life avoiding trying to be defined as racialized, never realizing that the racialization wasn't something I was responsible for rather what was being imposed on me.
Sometimes I still catch myself believing– that I am a reformed victim of childhood racism. That I have come to terms with my past and that today is different. That I can be a role model now for racial change and a post-racial world. That I've stopped caring what they think – or I say. All, while I still sign every letter carefully with my colonial name, trying to erase all signs that I may be seen as the perpetual foreigner in their eyes thereby forever letting what they think continue to be the clip-ons to my much tormented glasses. I was always the Asian kid with glasses. Still am today.
I am ashamed that I ask those I meet if they are from here (around town?), as my entirely happenstance birth on these stolen lands, make me any less settler than them. This hides the reality I am a product of taking advantage of my positive racialization as a second-generation immigrant, off the backs of those – often Brown and Black – not are not afforded that same luxury and have been racialized differently, and many times much more negatively. This approach flies in the face of both the adultered history of these stolen lands but also my parents generation (and the earlier Chinese settlers before them) who took the blows, the taunts, the sleepless nights, the unfair application of law and policy in their general belief that our eventual assimilation and acceptance (through tolerance) would make us happy and content. "Be like them." "Mom, Dad…. why can't I, be like them."
What has allowed me to claim today this wokeness, to claim some sort of 2.0 social justice Asian Warrior. Nothing. The short answer is nothing – these I have constructed as shields and defence mechanisms for our own (read: my own) complicity and benefit. It has made me popular in progressive White circles, as the pendulum has it, just another group we have to please: the rock to our professional hard place.
Recognizing that you too can be an oppressor and that, even further, you too have oppressed is a humbling reality. Just last week I took a close racialized friend and colleagues concerns with sexual harassment at the workplace, the wrong way – asking instead how he could do it when he was married, rather than asking how she was doing, by way of the trauma he imposed through her. It took me several days to realize I sided with the White man again. Just like I did when I was a Frat boy. Just like I did when I was interviewing for that job on Bay Street. Just like I did when I was making the most money in my life doing this work and upholding this system.
Who I Am Hates Who I've Been: The Harms of Racialization
Let me tell you of this time when I had Christian pop phase. Many of us did. You remember when 'A Walk to Remember' was in theatres, Switchfoot and Lifehouse produced anthems like "Only Hope" and "Hanging By a Moment," and a band called Reliant K played a concert in Vancouver. I went alone. Asian kids with glasses had trouble making friends in my highschool.
Stop right there, that's exactly where I lost it
See that line, well I never should have crossed it
Stop right there, well I never should have said
That it's the very moment that I wish that I could take back
I wish I could take back the countless times I participated in whiteness and the maintenance of white supremacy. Laughing with senior practitioners on their jokes about China money. Listening and standing proud when being told, you are a tall, confident Chinese-Canadian man – you will do fine in this work. "Look at all these women here who will soon have babies and their careers will be over." I nodded, perhaps even gave him a resounding 'you are right! Thanks for this"
Why did I so accept this as just normal? Why did I try to sympathize rather than emphasize, centre myself in trying to draw a parallel rather than using my voice earlier. Maybe because those who use their voices are seen as trouble-makers, activists, not impartial, not judicial material. Forever on the periphery. Even judges have written decisions and giving guidance telling us be neutral, stay our ground, do nothing to compromise our future.
Each tweet I tweet, each blog I write, someone/somewhere dragging the name into the 'do not hire', 'could be a problem', 'not good for Firm culture', a 'liability' folder. Where we racialized folks tend to share space – one drag away from the recycle bin, two steps away from being deleted.
Why do I always live with regret….
I talk to absolutely no one
Couldn't keep to myself enough
And the things bottled inside have finally begun
To create so much pressure that I'll soon blow up and…
I cannot stand social media but I simultaneously thrive off of it. The pressure. This guy looks like me, how does he already drive a Tesla, buying his second house, starting own podcast, and was named Top 40 under 40. Their kids look beautiful. The in-laws are holding happy kids on the beaches of Hawaii. I was told growing up that he would be the next one. And I would amount to nothingness, or a shadow of him. Those words sting but what stings more is that constant urge to compare, outdo, and show up to other racialized folks. We forget who actually has it all and it's not this brother.
Just then, I am sitting in a small restaurant, a racialized colleague telling me her parents are unemployed, her brother is medically ill, her partner is considering leaving and…… wishes she had my life. She asks me how my non-profit is going. I forgot I also founded one. She asks me how I like my new home. I've almost forgotten I bought one.
I'm considered now the go-to Asian in my area of the law. They call me for interviews when they need a soundbite or some rationalization. Apparently I've become a safe quote and welcoming face. It's a façade that's difficult to upkeep.
In two weeks, I'm a diversity invite on a panel of an area of law where everyone is white, the topic is white, the case law is white, and they want my insight, my input, me to validate them. I'll probably end up doing it just as I have always done. They wrote the textbooks, they fought the cases in the SCC, they were part of the consultative committees on changing the law. Me, I've tried to explain to my client in my second-language how the law works on a discounted consult and they say it makes no sense. They have no legal experience and background. And, to be honest, I actually agree with them.
So sorry for the person I became
So sorry that it took so long for me to change
I'm ready to be sure to become that way again
'Cause who I am hates who I've been
Who I am hates who I've been
Finding Liberation in Law: Embracing My Race But Rejecting Their Racialization
Perhaps it took me taking a hall pass away from Whiteness. Starting my own Firm alongside a racialized colleague (who happens to be a lawyer himself, struggling to build a family in a Society that has racialized him to his financial limitation).  I am developing a hiring strategy of Racialized and Indigenous folks only. It only took writing out my struggle and pain, plus 30 odd years of lived experience, before realizing that I am together because I have finally embraced my Chineseness, that I love my culture. I love those things I used to want to destroy in me and that they still want to stamp out of me in the guise it will make me a 'better lawyer.'
I'll hold onto these principles and core values – perhaps more privately than I would like to start, but slowly we will talk in our circles, and these circles will become crowds, these crowds will become movements, and soon we will not allow ourselves to be labelled simply as minorities, visible or invisible of no importance. We are not small and we will not play that part for you. We are not simply wallpapers for your next client pitch, sushi advisors for when you go to your local restaurants, the 5pm Friday work dump guy, because you assume we have no family, no life, and no ambition and that we are here for you in ways you've never showed up for us.
I've hated the way I've played into your system, facilitated your oppression, contributed myself often times for my own gain. I've hated the way I've ignored my own history, this land's history, ignored misery, avoided conflict, simply to keep you happy and your pockets filled. My happiness is no longer in receiving your good graces but finding my own and dreaming for that greater liberation for others – being part of their journey. On their own terms. In their own birth name. With their own embraced culture and identity.
See You Tomorrow – Putting Writing Into Words
That's it folks. I've written this. It's on paper. I might speak on it tomorrow. I might not, and one day, some student thinking about our shared career path will accidentally Google it and tell me she thinks the same way. I might be 50 years old one day nervous (as I've been my entire life) at a judicial or political interview and asked about this. Remind me to embrace what I have written. Unapologetically so.
With no regrets.
I leave you all with a quote from Gloria Anzaldúa whose writing inspires me:
"Why am I compelled to write?… Because the world I create in the writing compensates for what the real world does not give me. By writing I put order in the world, give it a handle so I can grasp it. I write because life does not appease my appetites and anger… To become more intimate with myself and you. To discover myself, to preserve myself, to make myself, to achieve self-autonomy. To dispell the myths that I am a mad prophet or a poor suffering soul. To convince myself that I am worthy and that what I have to say is not a pile of shit… Finally I write because I'm scared of writing, but I'm more scared of not writing."
― Gloria Anzaldúa
À bientôt.