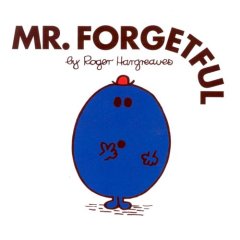 Introduction
Under Canada's new Express Entry system for Economic Immigration, Applicants are required at the profile creation stage to list their entire employment history for the past 10 years or since the age of 18 in an electronic form.
Particularly for individuals who work contract on short term duration work, this record could be very long and it is very possible that inadvertent omissions could be made.
Upon accepting an Invitation to Apply (ITA), a pre-populated form will be created based on the jobs initially listed in the created profile. For positions not listed, a letter of explanation containing the omitted information is highly recommended. Ultimately, if there are serious discrepancies, such discrepancies should be resolved prior to accepting the Invitation to Apply as doing so begins to triggers the recording of information into CIC's Global Case Management System (GCMS).
This all leads to a very interesting question:
Could failure to include a position of employment lead to misrepresentation? What if that period of work is not being relied upon to qualify for a specific program?
Paashazadeh v. Canada (Minister of Citizenship and Immigration) 2015 FC 327
Ms. Paashazadeh was a Federal Skilled Worker (FSW) Applicant who in her application failed to disclose two period of employment. Upon receiving a procedural fairness letter requiring her to provide a Social Security Organization certificate, she disclosed a part-time job with a tourist company and a respective full-time job. She wrote in response to the request/procedural fairness letter that she did not intentionally withhold the material and honestly considered the work to be insignificant, given she has already fulfilled her employment requirements for the FSW program.
The Program Manager disagreed, and upon receiving the Social Security Organization certificate refused Ms. Paashazadeh's application and cited her for misrepresentation under s.40(2) of the Immigration and Refugee Protection Act. The Program Manager noted that the complete and accurate employment history was material to the assessment of eligibility and admissibility.
In denying the Applicant's Judicial Review, Justice Zinn found that the employment history was material and added the following about the threshold and definition of materiality in the context of misrepresentation (emphasis added):
26     A misrepresentation need not be decisive or determinative to be material; it must only be important enough to affect the process: See Sayedi v Canada (Minister of Citizenship and Immigration), 2012 FC 420 at paras 26-27. I agree with the respondent that a failure (innocent or otherwise) to supply a "truthful, complete and correct" application is material because it prevents the reviewing officer from assessing all of the applicant's personal facts and to verify all of the information concerning an applicant to determine whether he or she is properly admissible to Canada.
This idea that a misrepresentation only needs to be "important enough to affect the process," appears to be much a much lower threshold than CIC's own policy definition of materiality (emphasis added) from ENF2/OP 18- Evaluating Inadmissibility:
10.4. Materiality

With respect to relevancy and materiality, the following principles apply:
 What is relevant is a broader concept than what is material.

All material factors will be relevant. However, what is relevant may not always prove to be material:

(1) information requested from applicants will be considered relevant, otherwise this information would not be requested; but

(2) this relevant information will not always affect the process undertaken by an officer or the final decision. Only when it affects the process undertaken, or the final decision, does it become material. At this point, misrepresentation of the information means section A40 would apply, regardless of the decision outcome.
Conclusion
Perhaps with only one case and one definition, it is premature to suggest a trend that the threshold to misrepresentation is lowering. However, this is a very important question given we know the penalties and consequences of misrepresentation are certainly increasing.
Again, it is uncertain how misrepresentation will be applied in the context of Express Entry and in the context of misrepresentation.
A question and an answer that will be update for sure.
Read More »