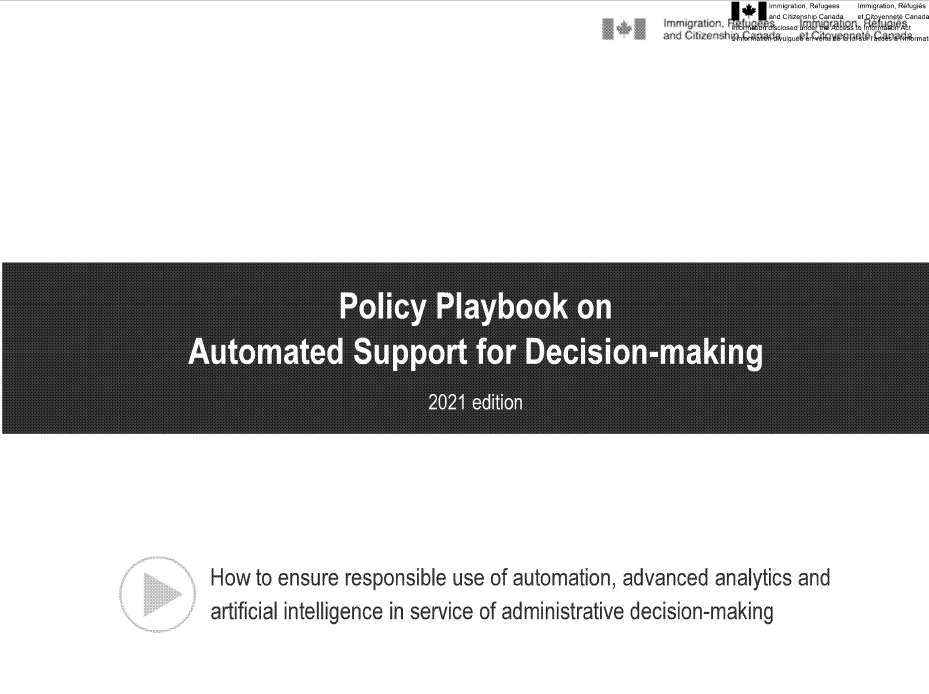 Over the next several weeks, I'll be doing a series of shorter blog posts on IRCC's Policy Playbook on Automated Support for Decision-making (2021 edition).
The first one (hopefully released this week or by the weekend) will be about IRCC's concerns that applicants are "gaming by claiming" and their preference for "objective evidence" for the inputs of IRCC's Chinook system.
We will focus our attention of the manual we find could drastically change the landscape for applicants, practitioners, and the courts reviewing decision. We will get critical on ways we expect transparency in the use of AI as we move forward.
I am also doing two parallel judicial review of AI decisions as part of my practice right now, and will keep everyone informed as to how those cases are going and things we are learning.
Should be exciting. Welcome to this space, and looking forward to the conversation.