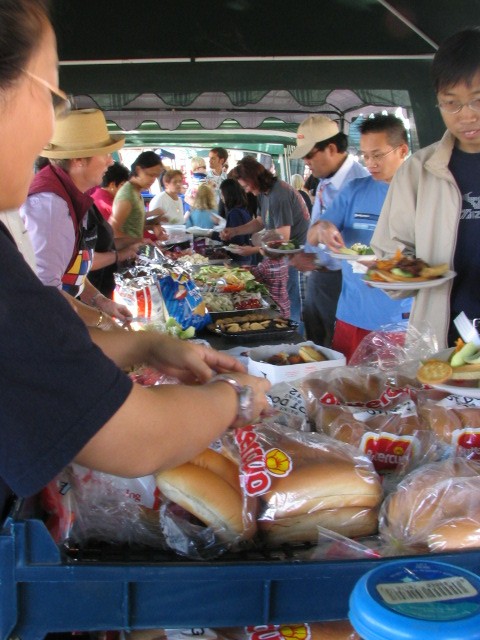 Almost two years ago, I penned a widely-read piece on my belief that the media needed to be responsible in penning case of individual immigrants for fear of inaccuracies and long-term consequences for the immigrants involved. Some disagreed with my stance, but n sharing those different perspectives I felt it was a fruitful debate. Overall, the last two years has reaffirmed that, where possible, less public exposure to the sensitive situation of my clients is generally a good thing. In a few cases, where I believe media attention would further their case and shed light on gaps in the system, I have shared their stories, with their permission, and done so anonymously. Doing this, in my mind, has struck an effective balance of privacy and progressiveness.
Unfortunately, in the larger context – media attention, particularly on non-positive immigration stories has ballooned into a regular occurrence. In the past several months, I have noticed a somewhat modified trend of "news reporting meets commentary" that I believe has had an harmful effect on new Canadians and immigrants. This is particularly true in stories originating from Vancouver.
The context of these new "news meets commentary pieces" is entirely understandable. Economic uncertainty particular around jobs and education, gentrification and the crowding out of Canadian metropolitan cities, and a general and well-documented "anti-immigrant" sentiment have become accepted as part of our mainstream social psyche. These articles draw attention and are a catharsis for our own social challenges as local residents (whatever that definition is now). It gives us something to blame other than ourselves for our current predicaments.
Unfortunately, this process also creates "othering." I am firmly opposed to this bandwagon/groupthink mentality – having recently written about why I believe international students, as a specific subgroup, should be better understood in context of their challenges rather than simply through lenses of the far-reaching social and economic stigma that have been applied through mainstream media.
Through reading these pieces, I have come to the conclusion that some journalism that is currently being produced about immigration is stoking the fire of outrage in a very, deeply irresponsible way.
I believe it does so in several ways and through several committed fallacies.
Flaws through Proof by Example (as well as Ignorance, and Repetition)
First, it is the logical fallacy of proof by example which also combines elements of arguments from ignorance (we have no proof otherwise so it must be true) and arguments from repetition (reusing and recycling of examples to paint a larger argument).
For those not familiar with immigrant communities or in interacting with several different immigrants rather than as one silo – it is easily to miss this point. In my practice, I have dealt with hundreds of cases – no two of which I can say are even remotely the same. As a practitioner, one of the first things I make sure to do when seeing a client is leave all my preconceptions, preconceived notions, and prejudices aside. I also take myself and my own background out of my analysis framework. Sure, I bring my experiences with other individuals who may be in similar shoes but I know that each individual immigrant and each narrative is different.
Without taking such a lens, it is easy to tag the issue of fraud (for example) to the individual's country of origin, but when I dig deeper I realize it is the sub-issues – the age of the applicants, their family status, their marital status, even sexual orientation that play determinate parts in the unique situation an individual faces. It is through this lens that for many of my clients I fight their cases because I believe the Government made mistakes in their assessment. Often times, our review or challenge of immigration refusals is where we believe the individual circumstances of the case have not been considered by officers in deciding their case.
Stepping back to journalism, I see a similar logic taken by these authors in wanting to paint a picture that places the individual in a larger context. Unfortunately this creates larger, harmful generalizations that can be seen through calling something a "Chinese immigration" problem or automatically pinning one example to a larger cultural phenomenon such as East Indian arranged marriages.
Some media may think they are being cheeky in the manner in which they present this perspective, but it is all too visible for those of us that have experienced the subtlety of discrimination and prejudice.  For example, while it is no longer tolerable in mainstream media to go out and say that all individuals with Chinese citizenship are fraudulent or all East Indians arrange their marriages writers and editors now utilize bold "catch all" headlines, feature photos showing a particular ethnic group, or paint verbal pictures and links leading to the same conclusion for the reader. Actual discrimination and implied discrimination are the same thing.
Furthermore, it's about the quality of these examples. An East Indian newspaper contains an advertisement seeking purported immigration fraud or one international student who owns a multi-million dollar house while not attending classes, cannot simply be deemed to be a representative of the larger whole. For example, if I opened any local newspaper's classified section and saw the illicit services being advertised or trusted every single email I received from a Nigerian prince and believed the source as credible, I would probably have a serious distrust of most of the population.
As a counterpoint to the fallacy by example, I believe the media has a responsibility to do a better job of quelling this by reporting on more positive immigration stories and not just individuals who are facing deportation. Lost in the narrative are the fact that international students, many who came from poor upbringings, are in fact some of Canada's leading students, starting up Canada's next entrepreneurial venture, or are in marriages with Canadians that bring together culture and diversity in such ways impossible in other countries.
Sadly, these stories are becoming fewer and further between. It is becoming more convenient to paint a few bad apple as an infected orchard and for the writers to assume the position of farm owner and immigrants as the indentured workers. This narrative is unfortunately so far removed from the realities of not only what is happening on the ground but from Canada's own history through indigenous roots.
Flawed Appeals to Authority – rather than to Immigrants Themselves
Second, for some reason there has been appeals to authorities that some journalists have weaved together in ways that stop making sense. One recent piece named as an immigration specialist on the issue of marriage fraud, someone who I have never seen at an immigration conference in my life and who I have spent the last two years digging a case out of the depths of hell, in part, because of that individual's recommendation of a fraudulent marriage. It is simply not good enough for a journalist to find experts who share the journalist's narrative on an issue without providing a deeper canvas of alternative opinions – unless they want to hold the piece out as a commentary rather than as a balanced news story.
Consequentially, I would suggest that, on the matter of immigration, we need to get back to reporting fact as fact and opinion as opinion. This molded opinion as fact/news story is simply not working for anyone. With the merger of metropolitan media where two papers essentially are owned by one, there has become less room for the progressive debate and opinion pieces.
Finally, to immigrant communities – it is time for you to speak up. If you read a piece that you believe has misclassified your community or your loved one's community – starting writing, start challenging, and start sharing your perspectives.  The fear of silence, of your words leading to you being judged, are exactly the fears that the writers of these pieces are banking on to cement their own opinions. Don't let this happen.
The best way to combat the experts and pundits, many of whom are so far removed from the actual lived experiences, is to provide those experiences. Through storytelling, we can also angle to those important decision-makers – who spend their days basing their political opinions on newspaper headlines, that there is far more to the stories than is currently, presently being told.
Writer's end-note: I initially wanted to share this opinion in a mainstream media piece but I have decided against it as the content itself is critical of the current approach to immigration taken by several mainstream outlets. Should any of you wish to publish this in a mainstream outlet – contact me and I will give you full permission. This piece also is removed from any position I currently hold as an advocate for equality and diversity and represents my personal views only.