Welcome to Vancouver's Immigration Blog
Practicing exclusively in the field of Canadian Immigration Law, I started Vancouver Immigration Law Blog to provide community resources and community support to those navigating Canada's complicated immigration system. I am the Principal/Owner of Heron Law Offices, a boutique immigration and refugee law firm based in Vancouver and Burnaby, British Columbia.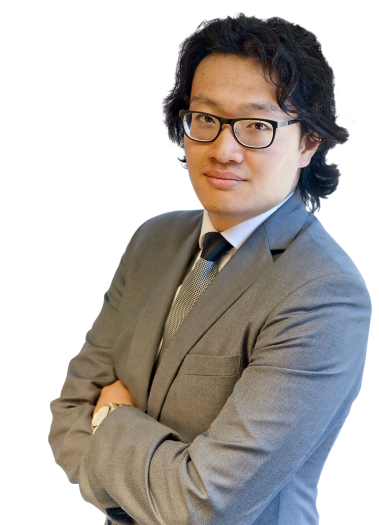 LEARN MORE Visit My Firm Website - Heron Law Offices

LEARN MORE


Follow Our Advocacy, Research, and Education Activities at Arenous Foundation

LEARN MORE

Introduction
In this section, I will look at the Canadian Film and Video Production Tax Credit's (CPTC) provisions around Key Creative Personnel and why, consequentially, Telefilm Treaty Co-Production Agreements are desirable from an immigration perspective.
Telefilm Treaty Co-Production Agreements
The first stage in determining whether the Key Creative Personnel are met is to determine what type of production is in question. the CPTC Guideline sets out two different types, Live Action Productions and Animation Productions, each with their own set of scoring rules.
For a Live Action Production the following positions are considered for a maximum of 10 points. To qualify, one of two of the director positions and one of two of the lead performer positions must be filled by a Canadian.
Director – 2 points

Screenwriter (see s.4.06) – 2 points

Lead performer for whose services the highest remuneration was payable (see s.4.05) – 1 point

Lead performer for whose services the second highest remuneration was payable – 1 point

Director of photography – 1 point

Art director – 1 point

Music composer (see s.4.07) – 1 point

Picture editor – 1 points
For a Animation Production the points are as follows:
Director – 1 point

Screenwriter and storyboard supervisor (see s.4.06) – 1 point

Lead voice for which the highest or second highest remuneration was payable (see s.4.05) – 1 point

Design supervisor (art director) – 1 point

Camera operator (in Canada) – 1 point

Music composer (see s.4.07) – 1 point

Picture editor – 1 point

The following points will be allotted if the work is performed solely in Canada.

Layout and background – 1 point

Key animation (must be in Canada) – 1 point

Assistant animation and in-betweening – 1 point
With respect to Animation Productions, there are some additional requirements. Either the director or the screenwriter and supervisor must be Canadian. Either the highest or second-highest remunerated lead voice must be Canadian, and all key animation must be done in Canada.
There are also several general rules that apply to all types of Key Creative Personnel. Among the general rules are several important for immigration purposes. No points are to be awarded for Canadians who share key personnel roles for other non-Canadians. Also, the camera operator role for Animated Productions must conduct his work in Canada. Also, scoring on a collection of films or a series of films must be done individually and the production company should make a separate list of individuals who worked on each production.
Why are Telefilm Treaty Co-Productions So Valuable from an Immigration Perspective?
Canada has currently 55 Co-Production Agreements and Memorandum of Understandings with several countries. The full list can be found here.
The benefit of a Treaty Co-Production Agreement is that pursuant to the CPTC Program Eligibility Requirements, these films operate under the specific Treaty Co-Production Agreement rather than the CPTC Guidelines with respect to the Key Creative Personnel and Producer-Related Personnel. The CPTC Guidelines regarding the Key Creative Personnel point system and the rules surrounding production-related personnel need not apply.
The language in these agreements is generally much more favourable than the CPTC Guidelines. For example, in the 2014 Audiovisual Co-Production Agreement Between the Government of Canada and the Government of the Republic of India ( the "India Agreement), Articles 3 and 5 provide that producers and participants can be a national of one of the parties and that through mutual consent in writing by administrative authorities, can also include third countries.
The India Agreement also provides in Article 6 that the Parties shall facilitate temporary entry and residence in the respective territories for creative and technical personnel and performers.
Importantly, one of the countries that does not have a Treaty Co-Production Agreement with Canada is the United States. One of the areas I will be researching into in the future (possibly through ATI requests) is how American film productions, through filming in Canada, partnering with local production companies, and utilizing Canadian actors in key lead roles have been able to take advantage of the CPTC tax credit.
Hope you enjoyed the post 🙂
Read More »
My Canadian immigration/refugee legal practice is based on trust, honesty, hard-work, and communication. I don't work for you. I work with you.
You know your story best, I help frame it and deal with the deeper workings of the system that you may not understand. I hope to educate you as we work together and empower you.
I aim for that moment in every matter, big or small, when a client tells me that I have become like family to them. This is why I do what I do.
I am a social justice advocate and a BIPOC. I stand with brothers and sisters in the LGBTQ2+ and Indigenous communities. I don't discriminate based on the income-level of my clients – and open my doors to all. I understand the positions of relative privilege I come from and wish to never impose them on you. At the same time, I also come from vulnerability and can relate to your vulnerable experiences.
I am a fierce proponent of diversity and equality. I want to challenge the racist/prejudiced institutions that still underlie our Canadian democracy and still simmer in deep-ceded mistrusts between cultural communities. I want to shatter those barriers for the next generation – our kids.
I come from humble roots, the product of immigrant parents with an immigrant spouse. I know that my birth in this country does not entitle me to anything here. I am a settler on First Nations land. Reconciliation is not something we can stick on our chests but something we need to open our hearts to. It involves acknowledging wrongdoing for the past but an optimistic hope for the future.
I love my job! I get to help people for a living through some of their most difficult and life-altering times. I am grateful for my work and for my every client.